Online school on snow days?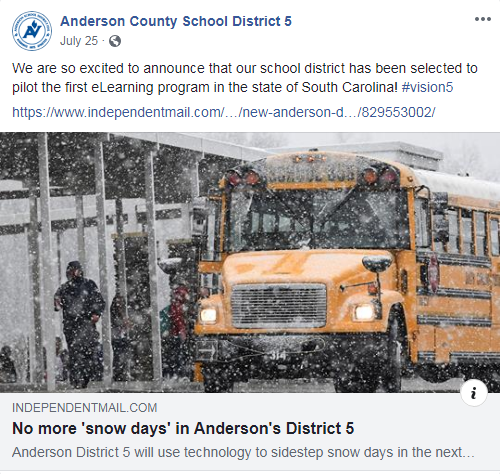 The first snowfall of the year is upon us, and most students are anticipating a plethora of snow days in Michigan. However, the idea of a day off of school may be squashed for many students across America due to the eLearning proposal.
Earlier this year, Anderson County School District Five announced their association with the first eLearning program in the state of South Carolina. ELearning means that if snow or ice were to hit and cause a snow day, students would receive assignments via their personal computers.
"The eLearning days will enable the district to operate with a firm calendar in 2018-2019, with no inclement weather makeup days. If snow or ice hit, students will access assignments via their Chromebooks, which do not require internet service," said author of New Anderson District 5 eLearning program will eliminate 'snow days', Abe Hardesty.
With this program, there are many advantages to the schools and the parents. There is no need for buses to be run for mid-June makeup days. Parents can also make summer plans without having to take into account extra days potentially being added to the end of the year. The program also improves communication between teacher and student.
"On days when the eLearning is implemented, the teacher can look at the progress of the student's work, and if they're struggling, the teacher can ask questions or recommend a video or a document that might help," said District 5 director of eLearning and integration, Anna Baldwin.
On the other hand there are disadvantages as well. Obviously, students are not getting the "day off" that a snow day brings. As well as putting pressure on those who do not have access to a computer at home. The school would have to look into virtual snow days to see if it would be practical for Adams students. If students are not able to have access to technology at home, eLearning would be difficult. In addition, the implication of a new learning tool may be confusing to students and teachers. For this reason, there would have to be training with the possible new learning tools for the program to be successful.
So this in turn sparks the question, could this be possible at Adams High School? And the answer could be yes in the coming years based on the response from American School Administrators.
"We see that the potential is there for this to grow. Today, not many schools are doing it. In 10 years, that number will change dramatically. Learning will eventually be able to take place anywhere-not just inside a school building," said Dan Domenech, executive director of the American Association of School Administrators.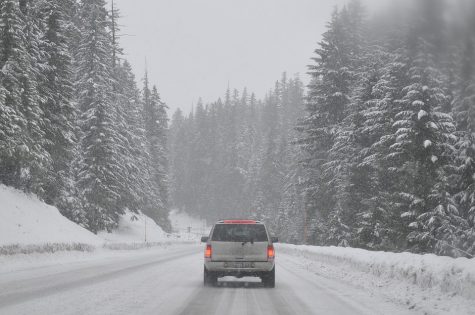 However on the Adams high school level, many students are not wild about the idea of online lessons. Online lessons on snow days are seen as a take-away from the typical snow day.
"I do not like the idea of online lessons on snow days because a snow day is fun and exciting for the whole reason that we do not have work. If that were taken away, I would not be excited for snow days if I knew I would have to do work," said junior Alexa Donahue.
Overall, online school on snow days is financially and practically savvy. However, for students it is not very appealing and ruins the excitement of a "day off."