Interact Club is Brewing up Something New for Adams Students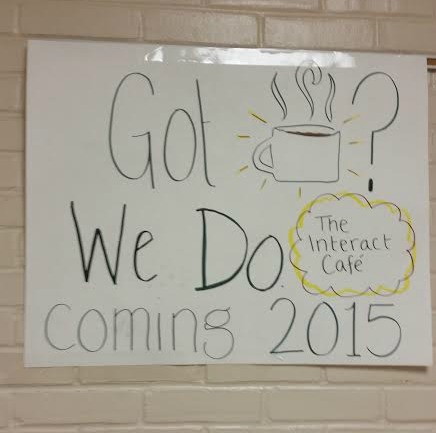 For less money than the cost of a drink from Starbucks, students can now enjoy a fresh cup of coffee without ever leaving school by simply visiting the Interact Café.
"I'm really excited to be able to buy coffee at school because I always forget my coffee at home," said senior Sam Rolfe.
Beginning this Friday, the Interact Café, brought to Adams by the Interact Club, will be offering coffee, tea and hot chocolate before school. The Café will be located in the cafeteria and will be open only on Fridays.  Depending on its success, however, the cafe could be open during lunch and more frequently throughout the week, according to senior Interact Club President Sandra McClure.
The majority of the proceeds will go to the Rochester Hills Neighborhood House. The idea for the café was taken from other schools in Metro Detroit, and now schools like Stoney Creek are picking up the idea as well.
"Everyone drinks coffee; we just thought it would be a good fundraiser. I'm really excited and hope everyone comes out to support," said McClure.  With no more wasted time standing in line at Starbucks, the Interact Café will save students both time and money.
Leave a Comment