General Motors Cuts Down On Employees To Make Advancements In Technology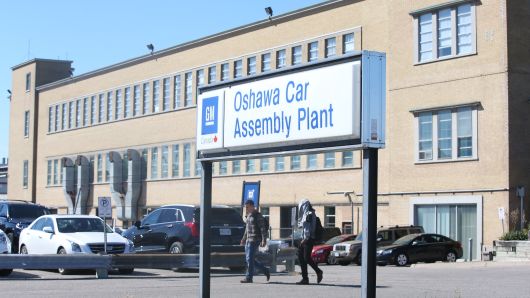 General Motors has always been one of the world's largest automakers with operations on six different continents. This Michigan based car company is included in part of the Detroit Big Three automakers which also include Chrysler and Ford. All of these companies have drawn many people from outside of the Metro-Detroit area in for jobs, giving Detroit the nickname, The Motor City.
Starting in 2018, General Motors announced that they would be letting go of over fifteen percent of their workers and shutting down five plants in North America. Many of these are employees have dedicated years of work to this large corporation, and are now losing more than just their job.
General Motors stated their reasoning for the large scale downsizing was, "[We are] transforming its global workforce to ensure it has the right skill sets for today and the future, while driving efficiencies through the utilization of best-in-class tools."
As a result of this, General Motors has begun to shift their focus on electric and autonomous vehicles in replacement of the older model vehicles with old technology. By slowly getting rid of older models who are beginning to become more technologically outdated, they hope to increase their profits by acquiring the newest and best technology for their cars. However, other car companies such as Chrysler, Fiat, and Ford are criticizing their decisions by bringing to light the idea that in actuality, they are behind some other major car companies in their advancements.
"GM is actually a tad late to adjusting its product line and production capacity to the dramatic car to utility shift. Ford, Fiat, and Chrysler already revealed their plans to largely abandon traditional cars," said executive analyst at Autotrader, Michelle Krebs.
The reason that they are letting so many employees go is to make sure the company is kept up to date with jobs that are using the newest and quickest technology to get the job done efficiently. They want to make sure their employees have the right skill sets that will benefit the corporation as a whole. While this may benefit the company, it will hurt the employees.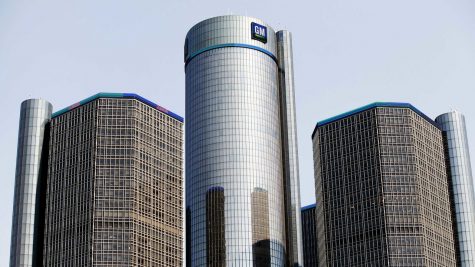 As a result of this, they will be letting go of a total of 14,000 employees. This breaks down into 8,000 white collar workers and 6,000 factory workers. While some white-collar workers will be offered buyouts and a select few factory workers will be offered jobs at the other remaining factories, a vast majority of the newly unemployed workers will be left jobless.
Statistically speaking, in 2016 it was recorded that they had a total of 225,000 employees. Since then, this number has continued to drop. As of 2018, they have had a drastic decrease in employees. It was recorded they had only 173,000 workers employed for this multi-billion dollar company. While this may seem like a large number, they have cut over 52,000 jobs within the span of only two years. That is 52,000 people who are left jobless. This means someone's husband, father, or mother is left without the steady income they have counted on to sustain a living.
"The actions we are taking today continue our transformation to be highly agile, resilient and profitable while giving us the flexibility to invest in the future. We recognize the need to stay in front of changing market conditions and customer preferences to position our company for long-term success," said GM Chair and CEO, Mary Barra.
During 2018, General Motors brought in a revenue of around 147 billion dollars. While this number may seem extremely high, it is recorded to be lower than the revenue brought in from 2016. General Motors revenue peaked in 2016 with a high of 149 billion dollars.
There is no doubt that these layoffs can indirectly cause economic problems within the community. Many local businesses, as well as the housing market, rely on this multimillion dollar company to bring in revenue. Additionally, these layoffs not only cause economic problems, but it directly impacts the families of the workers who were laid off. For many families, this may have been their only source of income.
Even United States President, Donald Trump is extremely unhappy with the decisions that General Motors has been making. Soon after their announcement, he quickly threatened to remove any incentives GM receives for its electric vehicles and to possibly tack on tariffs for the company.
"The U.S. automaker isn't going to be treated well…  and I don't like what [Mary Barra] did, it was nasty," said Donald Trump.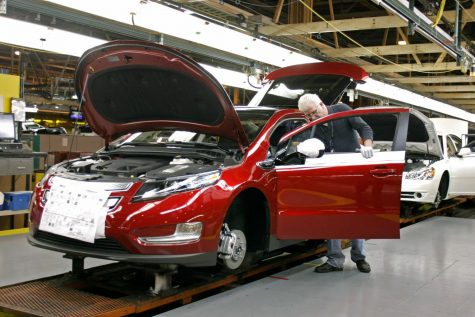 Not only is he upset about the loss of jobs, but he is also upset because of the jobs that span across the Mexican borders. There are around 500 automotive suppliers that will be impacted. Some companies include Nemak, Metalsa, Delphi, Rassini, and Faurecia. These are only a few of the supplier companies. These suppliers provide parts for the General Motors plants in Mexico.
Recently, a new trade agreement called the United States-Mexico-Canada Agreement was signed to take the place of the North American Free Trade Agreement. In total, General Motors makes around 15 billion US dollars from these suppliers who are operating in Mexico.
"…really makes it uncomfortable for people to go out of the country, and I think it will be very uncomfortable for them," said Donald Trump.
Donald Trump is not the only United States politician who is upset about the company's decision. Other lawmakers such as Democratic senator from Ohio, Sherrod Brown and Republican Senator, Rob Portman have agreed with Trump and have spoken out against the corporation.
After all of the downsizing that General Motors has gone through, one can only hope that the fifteen percent of the cut employees will be able to find jobs. For workers still employed for this automotive company, they will be working in an environment where they are unsure if their job is safe. When the cuts are finally over, the surrounding area of Detroit and it's economic system will have to rebuild and fix the problem that General Motors created.