Biden: "The State of the Union is Strong"
On Tuesday, February 7, President Joe Biden presented his annual State of the Union address before Congress and the Nation. He presented many stances on various pressing topics, some promoting unification, while others resulted in a direct split of cheers from Democrats and jeers from Republicans.
Since Biden's inauguration on January 20, 2021, numerous controversial topics have widened the split between Democrats and Republicans in the United States: Everything from COVID-19 and vaccinations, to the overturning of Roe v. Wade that outlawed abortion in many states, and the recurrence of protests against police brutality towards citizens, namely African-Americans.
Amidst all the tension, Biden's clear goal in his State of the Union address was to create a sense of unity between the left and the right. Biden was able to keep a mostly neutral tone and present ideas that both sides could agree upon.
When Biden's speech moved to the topic of police brutality, he shared a heartfelt story about the recent death of 29-year-old Tyre Nichols, a black man who was arrested and beaten by five black police officers in Memphis, TN on January 7. He introduced Nichols' mother and father in attendance, and asked members of the audience to imagine how it would feel to have their child taken from them at "the hands of the law."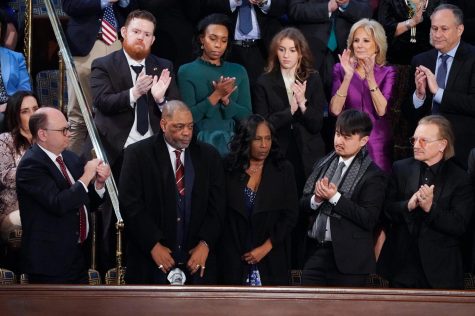 "I know most cops are good, decent people. They risk their lives every time they put on that shield. But what happened to Tyre in Memphis happens too often. We have to do better," said Biden.
By asking the audience to sympathize with Nichols' parents, Biden temporarily created a sense of humanity among the audience that overpowered any sort of political opinion.
Biden's solution to this ongoing problem is to enact police reform, strengthening the discipline and training of officers to prevent future instances of unjust police brutality, which was met with a shower of applause from both Democrats and Republicans.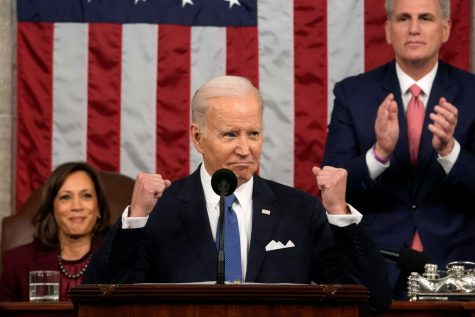 However, the speech would not generate full support from both sides, as one of the biggest issues in America is still debated between the parties. Biden suggested a ban on all assault weapons, a statement that was expectedly met with support from Democrats and disgust from Republicans in attendance.
"Let's finish the job and ban assault weapons again," said Biden.
Biden was not able to generate unanimity from all of his statements at the State of the Union, but he made various claims that found support among both parties. America is in a critical time, and the next two years of Biden's presidency will be just as important.