Adams DECA Prepares for Battle
Rochester Adams DECA has made a name for itself when it comes to dominating the competition. From districts at Lake Orion High School, to states at The Cobo Center, and internationals held in California last year, Adams DECA always ends on top. This year the business club expects no less.
Before competitors face the judges; however, they take to the books and study up on marketing and business concepts in the hopes of acing their "DECA Tests." The results of these tests are just as important as a contestant's performance in roleplay competition when it comes to overall scoring.
"Training for the DECA tests and presentations help Adams DECA always be a step above the competition and be ready for any scenario or question," said senior and Adams DECA President Andrew Wright.
Adams DECA takes preparation very seriously leading up to competition day. Members put in countless hours of role play run-throughs and vocab review. The school even held its own career development conference in November (known as ACDC). This allowed members to dive right into the competition experience, creating an atmosphere as close to districts as possible.
"The idea [for ACDC] comes from a sports team scrimmage. It is great if you do well, but there is no penalty if you do not do well because learning is the objective. We love having the opportunity to have parents, community members, and business partners help our students prepare for their first level of competition at districts," said Adams DECA Advisor Mr. Vince LoPiccolo.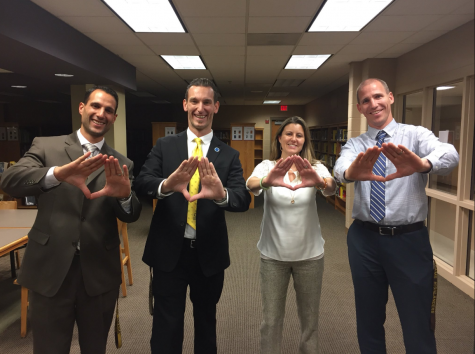 This year, Adams DECA will be a part of the District 7 conference taking place January 13 at Lake Orion High School. District conferences are members' first opportunity to compete in their competitive events and socialize with other DECA members in the area.
Michigan DECA is composed of eight districts, and each of them holds their own day-long conferences. At these conferences, the top scoring members in each category compete for a spot at the State Career Development Conference (SCDC). This year, SCDC will be March 9-11, and held in Detroit at the Cobo Center.
"Practice makes perfect" is a concept that is no stranger to Rochester Adams DECA. It all boils down to that life-changing moment onstage, but not before all hard work that takes place behind-the-scenes. While the stakes are high, the club looks forward to exceeding everyone's expectations when it comes to competition results and bringing home the gold.