Adams DECA advances to state competition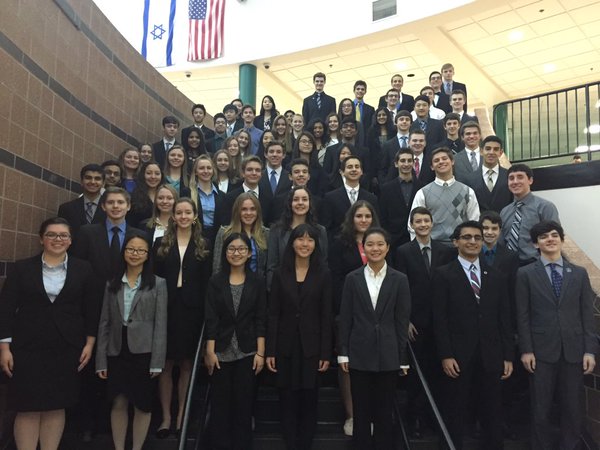 Earlier this month, 75 of Adams' best Distributive Education Clubs of America (DECA) students competed in the annual Michigan DECA Districts Conference at Lake Orion High School.
"This is probably the most nerve-wracking competition of the DECA season. It decides the rest of our season, especially since this the first competition of the season," said sophomore Andrew Wright.
This year, over 400 members of DECA's 7th District came together, hoping they'd have what it takes to continue to the state level competition held in Detroit. In the end, 43 students from Adams succeeded in qualifying for the State Career Development Conference (SCDC) on March 11 to 13.
"I'm excited that we broke the record of how many people we are going to take to states this year," said senior DECA President Jordan Maxgay.
This year, the Adams DECA chapter will take 65 students (22 of which participated in events not performed at the district level) to SCDC to compete. The select few who move on will continue their journey in Nashville this April and participate in the International Career DECA Conference. (ICDC).
"I could not be more proud of this year's DECA members,"  said Adams' DECA Advisor Mr. LoPiccolo.
"Everyone who goes to a DECA competition regardless of their scores benefits from the experience. We are looking forward to a record breaking SCDC," said LoPiccolo.