Victoria's Secret Gets Served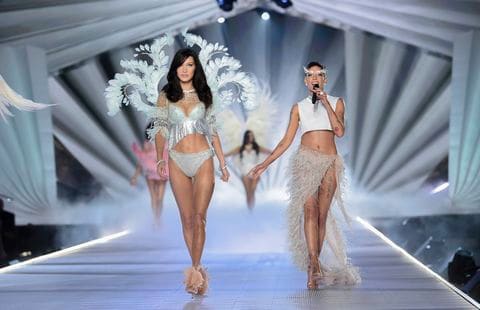 A star studded lineup of musical performers took center-stage at this year's Victoria's Secret fashion show, but a highlight of the evening was pop singer Halsey and her comments for the brand following her performance.
On Sunday, December 2, Victoria's Secret sponsored its annual fashion show. It included a variety of different bras, underwear, and lingerie. As it usually does, the show featured a lineup of the world's most premiere, well-known models including Kendall Jenner, Gigi Hadid, and Lorena Rae. These women are only a few of the high profile models that were included in Sunday's show. Many famous attendees including Kim Kardashian, Kanye West, and rapper 2 Chainz all made an appearance. The show was headlined with musical performances from Bebe Rexha, The Chainsmokers, Halsey, Kelsea Ballerini, Rita Ora, Shawn Mendes, Leela James, and The Struts.
Halsey, notably took to Instagram and voiced her opinion on a controversial subject that has recently been a thorn in Victoria's Secret's heel…
Are their tight-fitting, sexually appealing outfits shaming the majority of girls who do not fit the overly idealistic body type required to wear these pieces?
With a recent increase in awareness of political and social correctness, Victoria's Secret has been put under scrutiny for its provocative appeal, specifically their ultra-popular annual fashion show. Many have critiqued the brand for its "lack of inclusivity" while selecting the cast for the show.
Although there were models of multiple different ethnic and racial backgrounds walking in the show this year, the runway was without any plus size or transgender models. The issue people have with this is that they feel it discriminates or shames the plus size models who don't fit directly into the tall, lean, chiseled mold that the current models do. The same can be said for the transgender models who receive no representation in the show either.
For these reasons, American pop singer Halsey (a headline performer at this year's Victoria's Secret runway show) took to Instagram to distance herself from the brand's image.
"I have adored the Victoria's Secret Fashion Show since I was young. Performing this year alongside other amazing artists and hard-working models/friends was supposed to be the best night of my year. However, after I filmed the performance, some comments were made regarding the show that I simply cannot ignore. As a member of the LGBTQ+ community, I have no tolerance for a lack of inclusivity. Especially not one motivated by stereotype," said Halsey.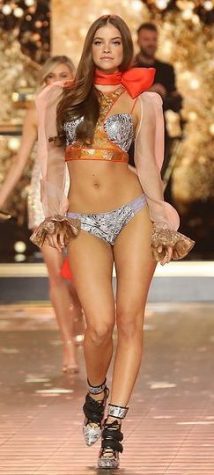 This outcry from a pop culture superstar only adds to the fire that was originally kindled in a November interview with Vogue where Ed Razek, chief marketing officer for Victoria's Secret's parent company, was asked about including transgender and plus size models in the show.
"Shouldn't you have transsexuals in the show? No, I don't think we should. Well, why not? Because the show is a fantasy. It's a 42-minute entertainment special. That's what it is," said Razek.
This comment obviously stirred up a great deal of controversy which was only intensified by the public message Halsey put out after the show.
As the hate and criticism continue to pour in for Victoria's Secret, there is only one question left to be asked… Will Victoria's Secret change its ways and look to appeal to what the world seems to be asking for, or will it continue to cater to the traditional, previously accepted standard of beauty?