The Royal Engagement
As many have heard, Prince Harry and Meghan Markle announced their engagement on November 27. The couple had dated for 18 months. Markle and Prince Harry first met in July of 2016 on a blind-date through mutual friends, and now plan to wed in May of 2018.
Meghan is an American actress most well-known for her role in the popular show, Suits, playing Rachel Zane. She is now nicknamed the "American Princess". She was born and raised in Los Angeles, California, and will be moving into the Buckingham palace soon.
What is even more significant, is that she is 25 percent African-American. She grew up with a half black mother and a white father. This will be the first biracial woman marrying into the royal family, which has had an exclusively all-white lineage. They will be the first couple breaking through the unspoken racial boundaries of the royal family.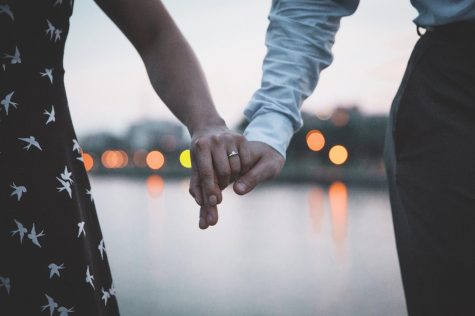 "I think this relationship will be very pivotal for the Royal family, and also for Britain," said senior Julia Gerard.
Not only is this significant for the royal family, but for the rest of the United Kingdom. The population of the United Kingdom is 87.1 percent white and only three percent is African-American. Many people think the marriage between Prince Harry and Meghan will change other relationships of Britain's. After news of the engagement, The Guardian streamed the headline, "Britain's Relationship with Race will Change Forever".
"And so while neither the reaction to his engagement to Markle, nor the reaction to the reaction, could ever have been planned, if engagements are meant to bring people together, this one is doing just that," said The Guardian.
In addition to uniting races, this will also continue to better the relations between the United States and Britain. Having an American in the Royal family will hopefully create new opportunities for Britain and the United States to work together.