The Return of March Madness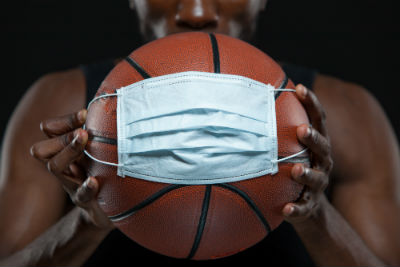 College basketball fans around the world are looking forward to the return of the  NCAA men's basketball tournament after it was canceled last year due to the COVID-19 outbreak. The real question is are there any serious changes to the tournament the fans should be worried about or interested in?
"The 2021 version of March Madness will be one to remember, if for no other reason than the uniqueness of the event," said Dan Gavitt, NCAA senior vice president of basketball.
March Madness is a men's college basketball tournament with a single-elimination format that includes 68 division one college basketball teams. These teams battle for seven rounds until the last standing team is crowned champion.
This year, to make sure the tournament is played safely during this pandemic, the entire tournament will be played in Indiana, with most of the games being held in Indianapolis. The games will be hosted at locations such as Lucas Oil Stadium, Bankers Life Fieldhouse, Hinkle Fieldhouse, Indiana Farmers Coliseum, Mackey Arena in West Lafayette, and Simon Skjodt Assembly Hall in Bloomington. All of the teams participating in the tournament will practice at the Indiana Convention Center. They will be properly organized in hotels, so only one team will be on each floor and have safe transportation to and from the tournament events.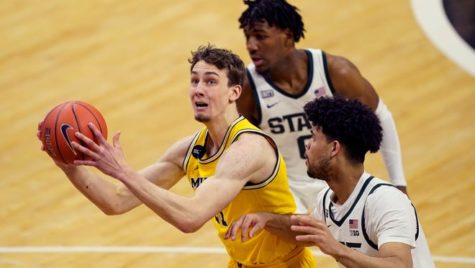 The selection of the teams taking place in March Madness is scheduled to be held on March 14th. Instead of 32 automatic qualifiers for the tournament, this year there will only be 31, with the extra slot being another at large selection. The first games of the tournament are scheduled to take place on March 18th.
The two most popular college basketball teams in Michigan, the Michigan Wolverines and the Michigan State Spartans are in very different situations with the tournament starting soon. Michigan State is 14-11 and has some work to do to make the tournament, while Michigan is 19-2, and projected to be a top seed in the tournament. Adams Senior Ethan Francis, who is a Michigan fan, is excited about Michigan chances.
"Of course I am, go blue!" said Francis. "I really do like their odds this year and hope they win it all!" 
Even with all of the changes to the tournament, the excitement remains, and as always March Madness reigns.