The Quarry – A New Survival Horror Game Coming to Haunt You
The Quarry is the newest addition to the choose-your-own-adventure collection of horror games by Supermassive Games. Featuring 10 hours of playable content, The Quarry will release on June 10, 2022, for Windows, PlayStation 4 and 5, and Xbox One, Series X, and S. 
The game takes place in Upstate New York, where nine camp counselors finish their week of work with a party at Hacketts Quarry Summer Camp. Nine teens with the whole campground to themselves are subject to excitement, conflict, and eventually, bloodshed when they realize they aren't actually alone. Inhabitants of the area are out to raise havoc in this slasher-style storyline.
Players will be able to control every character at some point as the story plays out like a movie. The cast features real actors, some fan-favorites being David Arquette, Ariel Winter, and Brenda Song, producing cinema-quality acting right to your TV screen as you watch chaos ensue. 
The gameplay will feature Supermassive's forte, the Butterfly Effect, meaning that decisions chosen determine the outcome of future events. Even the tiniest decisions, like choosing an offensive line of dialogue, can lead to the death of a character. This means there are countless ways to play the game and get a unique ending. While the goal of every Supermassive horror game is to survive the night, don't be afraid to take risks and experience just how crazy the experience can get. 
New to the world of gaming, The Quarry features Movie Mode, a non-interactive way to experience all of the game's scares without the stress of being constantly present to complete tricky quick-time events.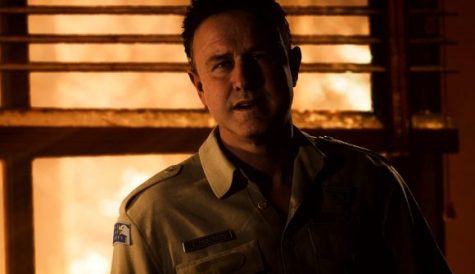 "Movie mode offers three options for passive participants: Everyone Lives, Everyone Dies, and Director's Chair, which enables players to adjust the behavior of each character in specific situations—when under pressure, in conversation, that sort of thing—before letting the action unfold," said Simon Cardy, IGN Producer that had a first look into the games movie mode mechanics. 
Much of the hype for The Quarry is from fans of Supermassive's last critically acclaimed cinematic horror game, Until Dawn. It's been seven years since the game came out, and fans are itching for content similar to the terrifying tale. Since then, Supermassive Games has released shorter games in the form of the Dark Pictures Anthology, but all three video games of that series received poor ratings and low profit.
"I've loved playing Until Dawn for years so with The Quarry coming out I am beyond excited. I hope it lives up to my expectations! I'm looking forward to seeing the advanced animation the game has to offer," said Adams senior, Chloe Sayre. 
Fans have high anticipations and the game is destined to make a lot of conversation over the next few months. Look out for its release this June.
Watch the first 30 minutes of the playthrough here.