The Many Sides of Jason Derulo's "Talk Dirty" ★★★½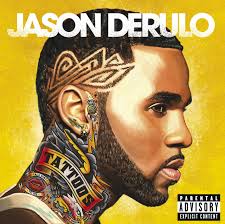 If there's one pop artist who is not afraid of mixing together rap, hip-hop, and R&B, it's the one and only Jason Derulo. Jason's romantic vocal ranges create his own personal masterpiece. Now with his new single topping the billboard charts, Jason Derulo has taken his Album "Talk Dirty" to new heights.
Having written over 300 songs for this album alone, Jason somehow managed to narrow it down to eleven tracks showing his determination and sheer motivation towards his singing career. Each song carves out his past experiences. In an interview on radio.com, Derulo told fans that, "I'm very, very honest on this album".
Jason's hit single "Talk Dirty to Me" featuring known rapper 2Chainz has entranced fans by the millions. Despite the provocative title, the song's shocking R&B vibe gives it a little kick to the rhythm that gets people on their feet. The song is about as controversial as receiving a kiss on the cheek. Each line in the song grabs the listener in with the smooth clapping noises and catchy brass riffs which makes this song a dance floor thriller.
Another favorite of this album is the song "Vertigo" featuring Jason's leading lady Jordin Sparks. These two share a captivating moment during the beautiful chorus. Jason recently stated in an interview that creating the vocals- was at times- struggling. Each note evolves into a story. The sound is very piano-based, allowing for audiences to easily hear the emotion hidden deep within the song.
Some of the songs sounded a little off because of the lack of emotion they convey versus some of the other songs. This is evident in Jason's fourth track "Bubblegum". The song begins with a bouncy beat along with his infectious hooks bit clearly wasn't filled with as much emotion as those other tracks were.
This roller coaster of an album does end with his eleventh track "Marry Me", which debuted on air with Ryan Seacrest. This song evokes emotion as it portrays Jason confessing to his lover and saying that one day he'll marry her. Derulo's profession combined with the charming vocal chords really makes this track pop.
The fact is that Jason Derulo has grown so much from his first hit single "Watcha Say"  to his fourth album – he's a rising pop idol in the making!
Leave a Comment