The Canterville Ghost haunts Adams Theater
This November, the Adams theater department will be performing "The Canterville Ghost", a comedy taking place in Britain during the 1970s, as their fall play.
The play opens November 7-9.  All three performances will take place at 7 p.m. in the Adams auditorium.
"An average American family acquires historic old Canterville Chase – complete with ghost! Sir Simon, the sporting spirit, succeeds in making life miserable. Then the Americans strike back. Pam and Wendy, daughters of the new owners, attack the poor ghost with cans of hairspray and deodorant! Sir Simon feels this is hardly fair, so he enlists the aid of some friends: Hester the Horrid, Lady Joan the Graveless and the Vampire Duchess, and other things that go bump in the night. Life is hectic and fantastically funny around Canterville Chase until the real solution to the problem of the galloping ghost is discovered," said theater director Jo Anna Pillsbury.
After auditions which took place at the end of September, the theater cast and crew hit the ground running. They will be working hard these next few weeks to bring The Canterville Ghost to life.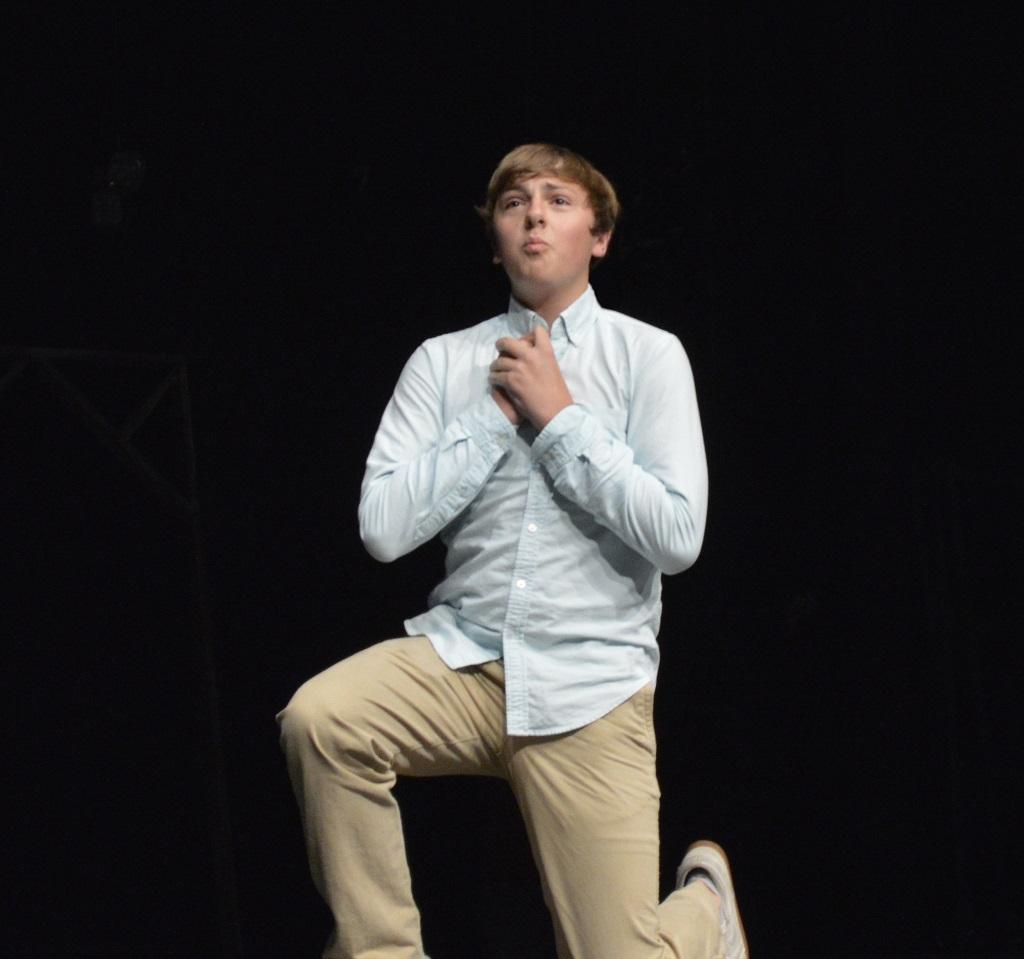 "I'm very excited about the play in general and working with the cast," said Pillsbury.
The American family will include sophomore Cassandra Gauthier as Pam, freshman Emma Pillsbury as Wendy, senior Natalie Needs as Lucy Otis, senior Brandon Santana as Horace Otis, and senior Kirstin Heim as Virginia.
In the play, Virginia is Lucy Otis' sister who lives with the family in their newly acquired home. She is different from the others because she takes Sir Simon, played be senior Joey Urreta, seriously.
"Virginia is sassy and fun. She's observant and flirty too. I'll enjoy becoming a character like her," said Heim.
Sir Simon's ghostly friends include sophomore Dylan Genouw as Martin the Maniac, junior Robin Daniels as Hester the Horrid, and Annaclare Censoni as the Vampire Duchess.
"The ghosts are this crazy collective group of characters who are all over the top with over the top accents and over the top makeup. They're there to cause problems and they like it," said Daniels.
Although things so far have run smoothly, there is still some worry.
"Coordinating everyone is always somewhat of a challenge and we have a lot of freshman. Plus, we only have six weeks which is two weeks off what we would normally have," said Pillsbury.
"We have a great group of actors; it should be very entertaining for all to see," said Pillsbury.
Leave a Comment