Taylor Swift's 1989 "Shakes Off" the Haters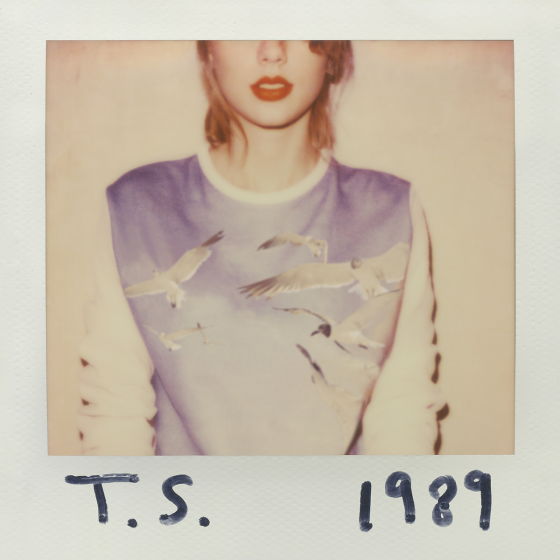 A far cry from the ex-country star's self-titled debut Taylor Swift, 1989 is a fun 80s-pop inspired album. While not perfect, 1989 is a solid record and a bright beginning to Swift's pop career.
Claiming the first platinum album of 2014, Taylor Swift is back again with 1989. While sticking with the themes of love and romance that made her famous, Swift's first album since 2012 sees the superstar officially leaving the world of country behind for the bright lights of mainstream pop. Swift's "debut" is full of memorable hooks and relatable lyrics, but lacking in the quality songwriting audiences have come to expect.
While Swift might have changed genres, her knack for writing haunting love songs has not. Though her songs have matured since she first broke into the mainstream at the age of 16, Swift continues to churn out the boy-crazy lyrics that filled her previous albums. However, the songwriting on 1989 does not sound as genuine as Swift's earlier work. Choruses like "Welcome to New York, It's been waiting for you, Welcome to New York, Welcome to New York" and "Are we out of the woods yet? x3 Are we out of the woods? Are we in the clear yet?x3" sound tired and banal instead of the emotionally charged lyrics the songwriter has become known for.
However, that is not to say the entire album is a generic Hollywood output. In fact, lyrics like "You took a Polaroid of us, Then discovered, The rest of the world was black and white, But we were in screaming color" are vintage Taylor Swift, and the beats on 1989 are some of the best of her career. "Shake it Off" and "Blank Space" are sure to be two of the most popular songs of 2014 and "All You Had to Do Was Stay" and the Lana del Rey-esque "Wildest Dreams" are hidden gems.
While 1989 is not groundbreaking, it is the start of what should be a thriving pop career. Though Swift stumbles slightly in her songwriting, the album is saved through its excellent production and catchy hooks. A solid record throughout, 1989 is easy listening, if lacking in a bit of substance.
Leave a Comment