Sour Milk is Anything But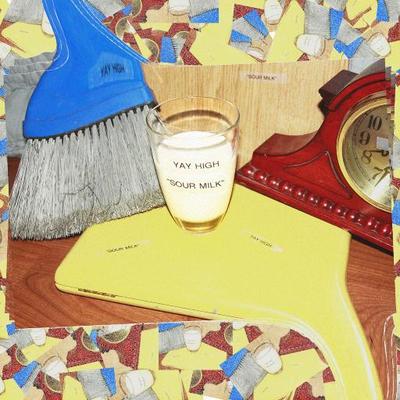 Hope Bobbitt, Print Editor-in-Chief, Features Editor
October 9, 2015
At the Kilt, the Arts and Entertainment section is always on the lookout for local musicians to promote. So, when we found out that the Adams based indie-rock group Yay High released Sour Milk, a 5-track EP, we had to listen.
The record has a really laid back, garage-pop sort of vibe that creates what we'll refer to as a "multi-purpose casual jam." That is to say, Sour Milk has the sort of relaxed, deconstructed, chill that makes it perfect for casual jamming in any mood.
The group has kind of a niche sound, so those who aren't really into the whole home-grown, garageband, these-lyrics-make-little-to-no-sense vibe probably will not be on board. Those, however, who currently listen to bands like Foster the People, Weezer, or Cage the Elephant will find it easy to welcome Sour Milk to their collection.
While it's evident that the band knows a thing or two about music, the best part about Sour Milk is it's aesthetic. It's not as much about perfection as it is two guys jamming, having a good time and making some legitimate music.
In keeping with the aesthetic, the lyrics are fairly simple with a good flow; just don't think about them too hard. The focal point isn't really the words or the vocals, but the overall effect of the punchy bass (achieved with a pick), gritty guitar, and emphasis of the drums in conjunction with the EP's other components.
The one complaint a fan might have is that the songs are a little samey. If it weren't for the pauses in between song transitions, it wouldn't be too hard to convince someone that he was, in fact, listening to the same song for fifteen minutes. That's not necessarily a bad thing. Listening to an album or EP where the songs are disconnected and inharmonious would be a mess, but making it too  monotonous makes it too hard for any one song to stand out.
Even so, Yay High's Sour Milk gets a thumbs up from the Kilt. Click here to listen to the EP on the band's bandcamp.