Number one in the charts and number one in our hearts, pop sensation Taylor Swift is one of the most famous female musicians in the world. 10 studio albums, 12 Grammy Awards, 40 American Music Awards, and 101 Guinness World Records have earned Swift an incomparable reputation. On October 27, Swift released the re-recording of her fifth studio album: 1989.
Swift has been making music since 2006, releasing her first self-titled album under Big Machine Records. Swift recorded her first six albums while working with the label, before their public and messy separation in 2019. After parting ways with Big Machine Records, Swift's masters were acquired by Scooter Braun, who worked as an executive for the label, meaning he had full control over her music. This began the bad blood between Swift and the record company, driving her to start re-recording her first six albums. 
"I'm very excited about it because I think that artists deserve to own their work. I just feel very passionately about that," said Swift in regards to reclaiming her masters. 
Re-releasing her albums as "Taylor's Version" was a huge risk for Swift, but it has been greatly rewarded. Since her first re-release in 2021, Swift has re-released four of her six albums that were originally produced under Big Machine Records. Fearless (Taylor's Version), Red (Taylor's Version), Speak Now (Taylor's Version), and now 1989 (Taylor's Version) have all reached number one on the billboard charts, a feat that musicians can only dream of. 
The original release of 1989 in 2014 marked a huge change in Swift's career. The album was her first exclusively pop album, officially showcasing her shift away from country music. The album served as a statement of her musical power and artistic skill. With her new style, she proved to critics that she was not interested in being tied down to only one kind of music. The album's debut in 2014 was flashy and exciting, earning "Album of the Year" at the Grammys and a spot in the Billboard Top Ten for a full year. 
The release of 1989 (Taylor's Version) has been no different. Within the first week, the album sold 1.6 million units, making it her biggest album release yet. With hits like "Blank Space," "Style," "Out Of The Woods," "Shake It Off," "Bad Blood," and "Wildest Dreams," it is no surprise that this release has garnered tremendous success for Swift.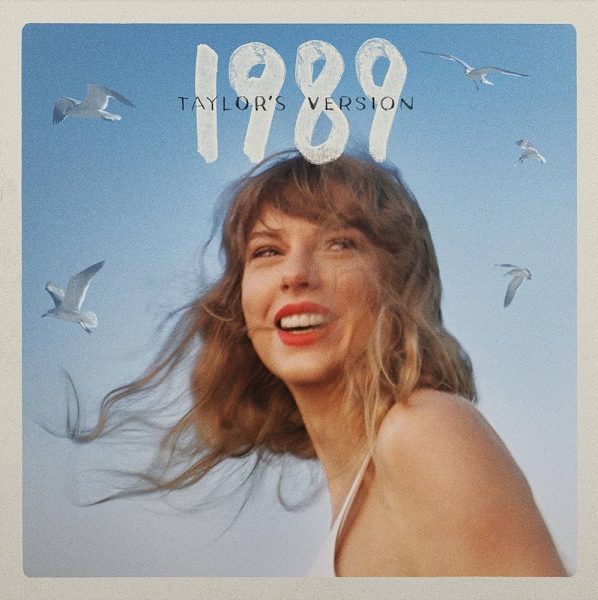 The biggest change between the original album and the re-recordings is the highly anticipated "vault tracks." On each re-recorded album, Swift has included a small number of unheard songs that did not make the cut of the original albums. These songs have served as an incentive for listeners to stream Swift's version of her albums. 1989 (Taylor's Version) included five unreleased songs that fans have adored and have contributed to the album's success. 
Filled equally with energetic, upbeat hits and lush, rich ballads that tell a story, 1989 has rightfully earned all of its praises and successes. The re-release of Swift's most popular album has only solidified her power and strength as a musician. It has proven once again that the pop star is a force to be reckoned with.