Garfield Spins a New Web
There is a high chance Andrew Garfield could win another Academy Award from his recent roles. From playing Jonathan Larson in Tick, Tick… Boom! to Jim Bakker in The Eyes of Tammy Faye to playing Peter Parker (Spider-Man) in Spider-Man: No Way Home. Andrew had an outstanding year, one that actors dreams of. 
An Academy Award, better known as an Oscar, is one of the most significant awards presented to people in the film industry in Hollywood. It is an annual award ceremony hosted by the Academy of Motion Picture Arts and Sciences. 
These awards are presented to anyone in the film industry from actors to editors anyone could receive one. The Oscar is internationally the most honored award anyone in the film industry can win.
Andrew Russel Garfield is a British actor, born August 20, 1983, in Los Angeles. He first appeared on TV in 2005 in the teen drama, Sugar Rush. He started becoming popular once he made his appearance in the show Doctor Who 2007.
The role that made Garfield popular was playing Peter Parker aka Spider-Man in The Amazing Spider-Man trilogy in 2012.  
Although Garfield lost out on several major roles early in his career, recently, he has gained much praise for his acting. From stealing the spotlight in Tick, Tick… Boom! to making a return as Peter Parker in Spider-Man: No Way Home 2021-22, his star continues to rise. He started 2022 by winning the Golden Globes for best actor for his role in Spider-Man: No Way Home.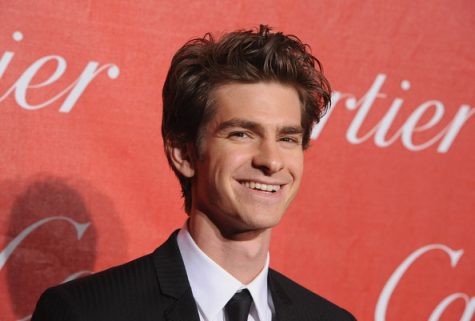 After receiving the Golden Globe, Garfield explained the difficulty of keeping the details his own appearance in the movie. 
"I lied to people for a good two years. I lied to the internet for two years and it felt great." 
Besides his immediate family, Garfield had to keep things quiet. The internet buzzed with theories about how Andrew Garfield, Toby Meguire, and Tom Holland could star in the same movie together. 
"It was fun to keep it a secret. You know when you're planning a surprise birthday party for someone and they're like 'I hate surprises. . .  is the party happening?'. . .It felt like organizing a surprise party for a bunch of people."
It doesn't look like this is the end of Garfield's big successes. After winning best actor for his role in Tick, Tick… Boom!, he became the first leading actor in a musical to win in over 55 years.