Fun In the Fall
Still stuck in the summer blues? Cheer up, because although fall signifies cold weather, there are lots of enjoyable activities to do. Here are five exciting ways to go out and make the most of the fall season.
Blake's Haunted Hayride

: This spooky attraction starts at dusk, and stops halfway through for cider and donuts. It is approximately 25 minutes long and includes chainsaws, loud sounds, and actors that pop-out.

Erebus Haunted Attraction

: Craving a good scare? Erebus is the place to be. It is a four-story building, full of terrifying jump scares, objects, and clowns!

Yates Cider Mill

: Known as Michigan's number one cider mill, Yates will surely satisfy the longing for delicious cider and donuts.
"I like going to cider mills because I love the donuts, and it is a fun place to hang out with friends," said senior Lilly Baum.
Yates also has a petting zoo, fudge shop, and river-walk, which makes it an even better place to chill with friends on a brisk fall day.
Miller's Big Red Apple Orchard

: Looking to pick some yummy apples? With several options, Miller's Big Red has them all. Not only are there apples, but they also sell donuts, cider, and have a petting zoo.
"Every fall I look forward to going to the apple orchard with my family. I especially love going to Miller's Big Red, because I get to see the animals at the petting zoo," said senior Camilla Cicone.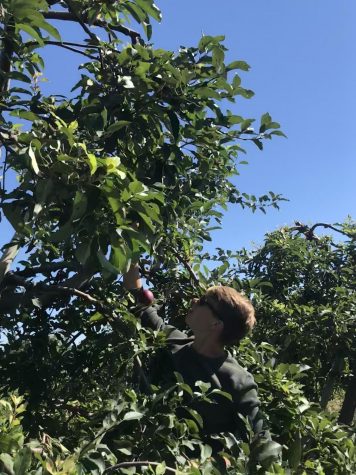 Big Red's creates a nice, and enjoyable atmosphere for people of all ages.
Rochester Cider Mill

: Wanting to carve a pumpkin, but missing the pumpkin? Rochester Cider Mill has an amazing patch, filled with the greatest pumpkins, that even Charlie Brown would approve of.
Fall means various things to people: Halloween, colorful leaves, apples, pumpkins, scarecrows, and more. Try these five fun activities and make long-lasting memories!