'Crazy Rich Asians' Takes on Hollywood
Warner Bros' 'Crazy Rich Asians' is smashing stereotypes. One full month after the August 15th release of 'Crazy Rich Asians', I attended a showing so packed that we snagged the very last seats–the seats in the front that make your neck hurt from craning upwards.
It is a testament to the film's charm that I never once thought about my neck at all. Instead, I was wrapped up in a sometimes funny, consistently beautiful portrait of Singapore. In addition to a compelling storyline, the soundtrack features pop songs covered in Mandarin Chinese, a nod to the film's cultural context.
"I found the movie's soundtrack entertaining because it was authentic to Asian culture," said junior Yasmine Zadeh.
The movie centers around couple Rachel Chu and Nick Young, still in the honeymoon phase of their relationship. A family wedding on Nick's side presents itself as a classic "meet the parents" encounter for Rachel, she soon learns this trip will be anything but typical–instead of visiting the cozy family home, she is met by the palatial family mansion. She soon learns that her boyfriend's family–the Youngs–are insanely wealthy. With wealth comes snobbery, and Rachel realizes that she'll have to fight for her relationship because of her social status.
'Crazy Rich Asians' first made headlines for featuring an all-Asian cast, a simple fact made remarkable by recent "whitewashed" castings of Asian roles in Hollywood. But the casting of so many Asians shouldn't be reduced to a symptom of 2018's political correctness. The actors add value to the film, and not just because they look the part–they've lived it. Take the example of Constance Wu, who plays spirited protagonist Rachel Chu in the movie. Wu is no stranger to the dual identity of the Chinese-American Rachel: she grew up in America as the child of Taiwanese immigrants. In interviews and tweets, she recalls struggling for her big break in the entertainment industry, ultimately getting recognition for her rule in the show Fresh Off the Boat–another program focusing on the Asian-American experience. 'Crazy Rich Asians' was Wu's Hollywood debut, and she notes the particular significance of a story where Asian culture is the highlight, as opposed to the punchline. Too often, Asian actors are relegated to roles that demand a tone-deaf, crude accent, or paint them as the socially-awkward bookworm. 'Crazy Rich Asians' finally lent a confident voice to the Asian-American community.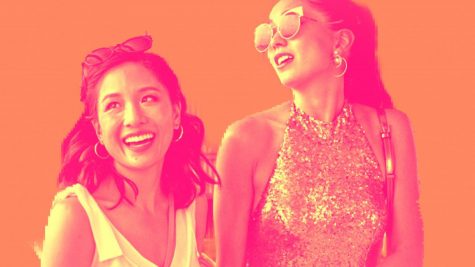 The box office hit was not without criticism: some viewers took to Twitter to air complaints about the movie's incomplete diversity. South Asians like Malaysians and Indians, while present in Singapore, were not represented in the film. Historically, Singapore's ethnic minorities have faced prejudice and unfair treatment, and to some, the film only served to further ignore their existence. The movie's response? 'Crazy Rich Asians' was never meant to be the end-all-be-all to Hollywood's.
"This is a very specific movie, we have a very specific world, very specific characters. This is not going to solve everything," said John M. Chu, the film's director, in response to criticism.
Perhaps the backlash against the film is a side effect of its very existence: with so few Asian-inclusive movies on the market, movies like 'Crazy Rich Asians' stagger under the weight of years of expectations.
The movie lives up to its name: the movie's over-the-top setting certainly screams luxury—crazy luxury. Still, one of the movie's most poignant scenes took place around the kitchen table. Three generations of family members laughed, fought, and bonded over a simple tradition: making dumplings. For many of the Asian-American audiences watching, moments like these resonated long after leaving the theater. Community and family above all else: these were the values woven into the fabric of their upbringing. But seeing Asian memories and customs play out on the big screen was most special because it was a promise of what's to come. 'Crazy Rich Asians' lends hope to minority audiences all over America; it offers a reality where they don't have to be chained to stale stereotypes.