Christmas Through the Screen
Looking to get into the Christmas spirit? Why not cozy up on your couch and watch a classic happy holiday film. The countdown until Christmas day starts now, so here are ten holiday classics that will make sugar cookies, trees, and lights seem a little more magical.
1. The Polar Express (2004)– When a boy starts to have doubts if Santa is real, he finds himself on an incredible journey that takes him on a train ride to the North Pole. This curious young man plunges into an adventure of self-discovery that shows him that the wonder of life never fades for those who believe.
2. Home Alone (1990)– When 8 year old Kevin McCallister (played by Macaulay Culkin), the youngest of five, acts out the night before a family trip to Paris, his mom punishes him by making him sleep in the attic. While in the attic Kevin, wishes for no family. The next morning, the McCallister's mistakenly leave for the airport without him. Kevin awakes to an empty house, and thinks his wish came true. In his time home alone, he is forced to defend both his house, and himself from danger.
"Home alone is so funny and a good movie to see if you want to laugh and get into the Christmas spirit," said freshman Brooke Martens.
3. Elf (2003)– When Buddy finds out that he is not an elf and in fact a human, his world is turned upside down. Watch to find out the adventure he goes on as he travels to New York to meet his biological father all while wearing his elf uniform.
"It's got the best actors and has an amazing Christmas soundtrack," said sophomore Drew Collins.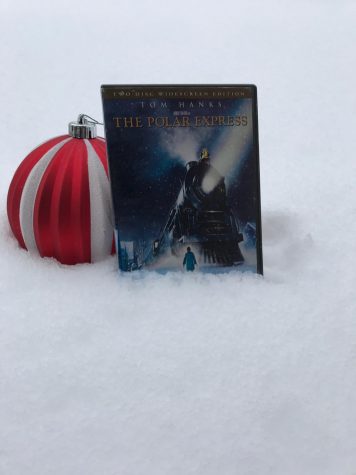 4. Dr. Seuss' How the Grinch Stole Christmas (2000)– A green Grinch who is joined by his dog, Max, comes down from his mountaintop home and sneaks into whoville, a nearby town. He attempts to swipe everything holiday-related from the Whos and ruin Christmas. However, the bitter grouch finds a problem in his plans when he encounters the sweet Cindy Lou Who.
5. A Christmas Story (1983)– Ralphie Parker, a young boy, goes on many adventures before Christmas, all the while trying to convince his parents that a Red Ryder BB gun is the perfect gift.
"My favorite Christmas movie would have to be A Christmas Story, because my family watches it every year," said senior Kaitlynn Kovalesky.
6. National Lampoon's Christmas Vacation (1983)– Clark Griswold wants to have the perfect family Christmas. When his cousin Eddie shows up uninvited, his idea of a 'Perfect Christmas' fades away, and things quickly go wrong.
"My favorite Christmas movie is is National Lampoon's Christmas Vacation, because it is one of the funniest Christmas movies, and it makes me excited for the holidays and winter break," said junior Abby Taylor.
7. Four Christmases (2008)– When couple Brad and Kate's exotic vacation falls apart, they must spend Christmas Day going around to not one, but four family parties. Mortified by their relatives, they trudge through the long day.
8. Love, Actually (2003)– Nine stories during the holiday season dig into one emotion that connects us all…love.
9. Fred Claus (2007)– Two Claus brothers, Fred and Nicholas, have an ongoing sibling rivalry. When Fred gets into trouble with the law and Nicholas bails him out, he is forced to go to the North Pole and work off the bail debt. Of the two Claus brothers, Fred (Vince Vaughn) is the troublemaker and polar opposite of his saintly sibling, Nicholas (Paul Giamatti). When Fred's criminal ways finally land him in big trouble, Nicholas bails him out and brings him to the North Pole to work off the debt by making toys. The headaches mount for St. Nick, who not only must deal with his trouble-making brother, but also an efficiency expert who has come to evaluate Santa's operation.
10. The Year Without a Santa Claus (1974)– When Santa comes down with a bad cold, he decides to take a vacation from Christmas. Find out Christmas' fate when Santa leaves it up two elves, Jingle and Jangle.
Now get comfortable, grab some milk and cookies, and let the Christmas spirit flow as you watch these movies.