American Idol Reboot: Fail or Success
After two years off air, Idol is back. The shownow features new judges, Katy Perry, Luke Bryan, Lionel Richie, and returning host Ryan Seacrest. March 11 marked the beginning of the second week, and compared to the premiere, the ratings have already dropped a substantial amount. While the first episode gathered a massive 11.8 million viewers, the second episode on March 18 mustered up just 7.7 million viewers, a drop of about  26 percent.
"American Idol used to be an iconic show, bringing it back can only hurt the name. Bring back Randy Jackson, or it's a no-go," said junior Jake Hart.
The reboot is gathering an array of positions, good and bad. There are opinions that believe Idol's time has come and gone and the original judge panel is needed for a successful reboot, but it is too early to tell if that is true.
Although the first episode was entertaining, many viewers were displeased with judge Katy Perry's continual flirting with the male contestants. For instance, 19 year-old Benjamin Glaze told the judges he had never kissed a girl before. Perry then motioned for him to give her a smooch on the cheek only for her to turn last second and kiss him on the lips. The internet went insane, deeming Perry's act completely inappropriate.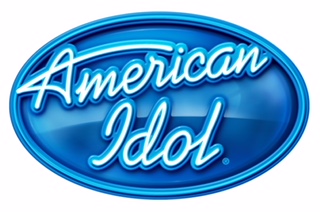 "American Idol is going to become irrelevant again. I don't think it will be very popular and also considering Katy Perry's inappropriate kiss, it is bound to fail," said junior Ashley Mui.
The new panel could be seen as uninteresting, not only because of the new celebrities, but fans also noticed a substantial change in their approach with contestants. Former judges such as Simon Cowell would provide criticism, Randy Jackson would give tough love, and Paula Abdul was sweet. The ideal blend of all three personalities was a perfect environment for the contestants and the audience. This time, however, it seems as if the three new judges all share the soft-hearted trait. Perry, Richie, and Bryan all have a gentler approach and provide encouragement rather than constructive criticism. Even though there have only been two episodes so far this season, people are predicting that Idol will flop once again. The cycle could perhaps continue and become insignificant in the media today.