13 Going on 31 Days of Halloween
Halloween is the most wonderful time of the year. It is the holiday that kicks off the fall season with candy, costumes, and most importantly creepy movies.
Every year, the TV network Freeform, previously known as ABC Family, hosts a Halloween special called "13 Days of Halloween." The special contains the unlucky number 13 to showcase the holiday's superstitious aspect. The TV marathon would annually aire on October 18, 13 days before Halloween, and play classic movies like Halloweentown, Beetlejuice, and even The Nightmare Before Christmas.
"Literally, nobody does the holidays bigger or better than we do… Get ready to fall under a new spell. We're celebrating one of your favorite Halloween movies with a "Hocus Pocus 25th Anniversary Extravaganza this October," tweeted one of Freeform's executives.
The new schedule will allow for 18 extra days than previously aired and will include more movies like ParaNorman. This line up can allow for all horror movie maniacs and Halloween fanatics to embrace their inner weird. The schedule also allows for multiples movie reruns that enables viewers to catch up on movies they missed and re-watch their favorite films.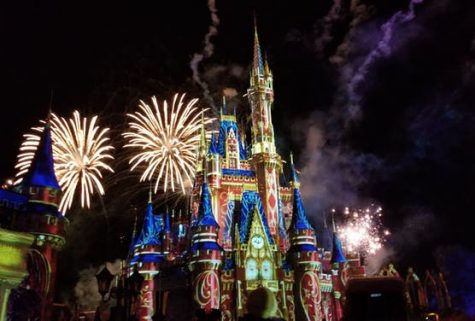 Freeform not only announced the Special's extension, but the network will also be giving audiences an inside look into how the Disney parks are transformed for Halloween from the characters costumes to the decorations that cover the amusement park.
"[It will] reveal all the tricks and treats behind the transformation of the Walt Disney World and Disneyland resorts into the scariest, yet still magical, places on Earth," reported writers at Cosmopolitan.
The upcoming 25th anniversary of Freeform's original, Hocus Pocus, has prompted the new 31 Days of Halloween so we can expect the network to play the movie on a continually throughout the month, which no one is opposed to. October is going to be THE movie month, so cuddle up in a blanket and get ready for some spooks.