2018: The Year of the Dog
The turn of a new year opens up exciting opportunities, fresh starts, and intriguing changes. Among these is a new Chinese zodiac animal sign for 2018, which this year is the year of the earth dog. The Chinese zodiac is based on the chinese lunar calendar, and is a cycle of the following animals every year: rat, ox, tiger, rabbit, dragon, snake, horse, sheep, monkey, rooster, dog and pig. Each year promises different outlooks for different animals.
The year of the dog begins on February 16, which is known as the Lunar Chinese New Year or Chinese Spring Festival. 
"This New Year marks the start of the year of the dog, which is regarded in Chinese culture as an auspicious animal. Chinese New Year is always between January 21 and February 21, celebrations typically last up to two weeks, with street parties and ceremonies worldwide," said Metro reporter Jessica Lindsay.
Last year (2017) was the year of the rooster, and next year (2019) will be the year of the pig. The year of the dog (2018), however, is said to be particularly eventful.
"Each animal has different meanings, but we think people born in dog years are very sincere, they're very loyal to friends," said marketing manager of Chinese Community Center in Houston, Texas, Mei Li.
The Chinese predict this year to be an ideal time to make changes in everyday life. This includes breaking habits, or improving for the better. Perhaps this means taking the time to study more, or performing simple acts of kindness to others.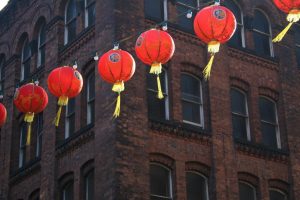 On the other hand, 2018 may present short times of isolation, feeling "down in the dumps" here and there. A number of struggles that may seem grueling now are only short-term now that they are coming to the forefront and being taken head-on.
The good news is this allows those affected to bring forward inner innovation and originality which may not have been so easily found before. These feelings will often leave one turning to those around them for unanimity and support, strengthening pre-existing bonds and opening the door for new ones to be created.
All in all, the new year allows for a fresh start for everyone and a chance to reflect on the past and plan for the future. The year of the dog bestows an abundance of possibilities, take the time to indulge in its contributions.