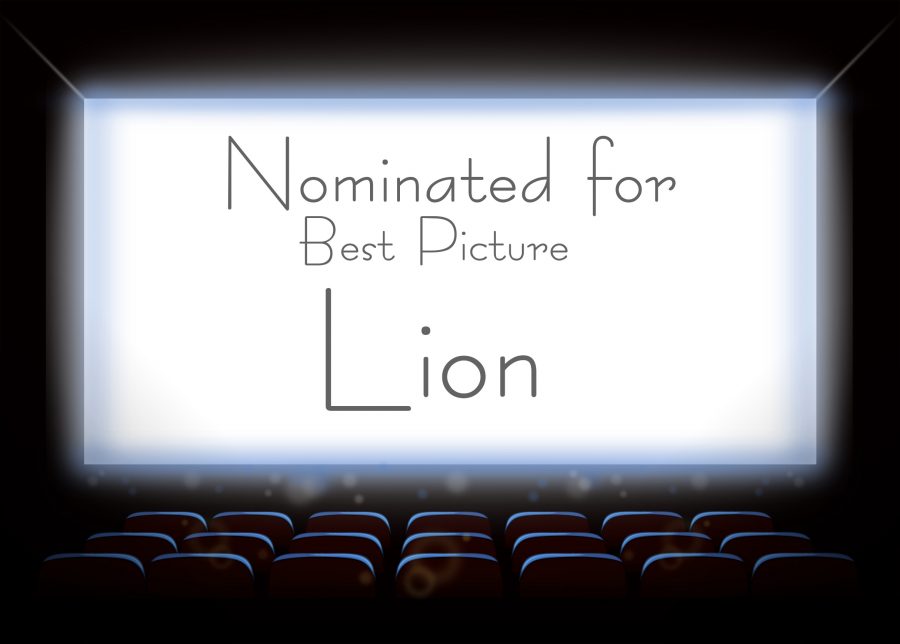 Review: Lion
February 23, 2017
Title: Lion
Rating: 5/5
Genre: Drama
Awards won/nominated for: Best Picture, Best Performance by an Actor in a Supporting Role (Dev Patel), Best Performance by an Actress in a Supporting Role (Nicole Kidman), Best Adapted Screenplay, Best Achievement in Cinematography, Best Achievement in Music Written for Motion Pictures (Original Score)
Summary: The story is based on a real-life account, which begins in Khandwa, India. Five- year-old Saroo is separated from his family after accidentally boarding a train, all while searching for his brother, Guddu. After getting off at the train station in Calcutta, thousands of miles away from home, a lost Saroo finds himself in a foreign city, which speaks a language he does not understand. Saroo is shuffled around the streets until he ends up at an orphanage. He is eventually adopted by a couple from Australia, where he spends the next 20 years of his life growing up in a loving home. Curious about his roots, the now 25 year-old Saroo sets out to find his family.
Who would love it: Those who love drama and appreciate heart-felt, emotionally moving movies.
Why: The film easily grasps the audience's attention, always making the watcher curious for what happens next. Viewers will also become quickly attached to the characters as the story moves, and the actors do a great job performing emotional scenes and prompting empathy from the audience.
Who would hate it: Those who cannot sit through long movies or do not like emotional scenes.
Why: The movie's run time is about two hours, which is over the length of the average movie (about an hour and a half). The movie goes in depth with Saroo's journey and those who are impatient may find it slow. Because the movie contains many heartwarming and emotional scenes, it is not a good choice for viewers that dislike a tug on the heartstrings. Those who watch Lion will truly care for the characters and experience the emotional roller coasters playing out in the scenes.