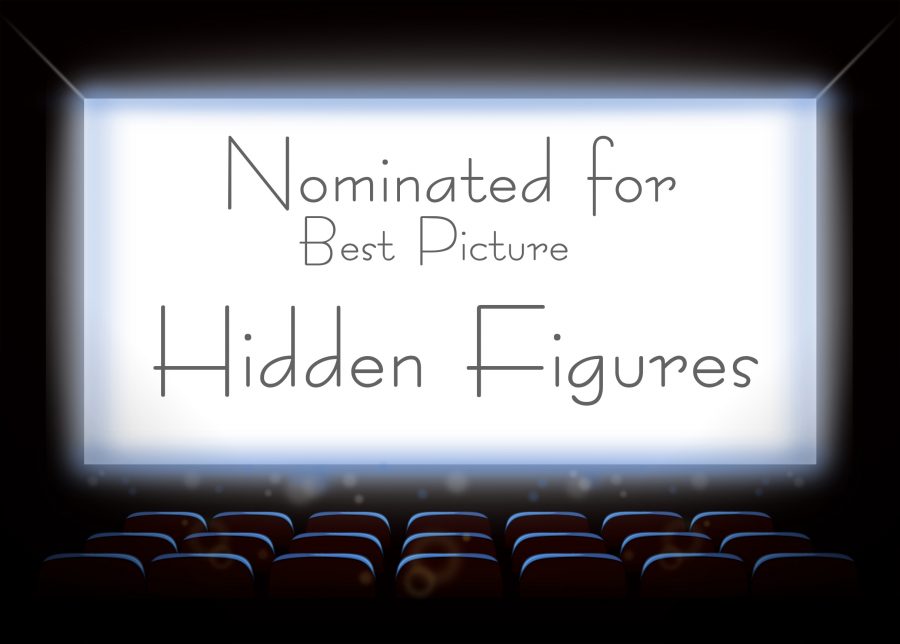 Review: Hidden Figures
February 22, 2017
Title: Hidden Figures
Rating: 4.5/5
Genre: Historical Fiction
Awards won/nominated for: Best Picture, Best Adapted Screenplay and Best Supporting Actress (Octavia Spencer)
Summary:  Hidden Figures, the untold story of three African American women working at NASA during the sixties, is based on the nonfiction novel by Margot Lee Shetterly.  The story mainly focuses on mathematician Katherine Johnson (Taraji P. Henson), who works as a "computer" in the segregated division of NASA. As the best mathematician in her field, for both the whites and blacks, she is promoted to work on Al Harrison's Space Task Group, which is dead set on beating Russia to the moon. As the first African-American to ever be on the team, man or woman, she is faced with racial prejudice.  With hard work and determination, Johnson creates an elaborate equation to guide astronaut John Glenn's capsule into a safe reentry from space. Meanwhile, Dorothy Vaughan (Octavia Spencer), the unofficial supervisor of the African American computers, strives to gain a position fitting of the hard work she does. When a new computer is added to NASA, the women's jobs as computers are threatened, and Vaughan takes action for her employees with a plan to cement their positions at NASA.  The final plot line revolves around Mary Jackson (Janelle Monae), an aspiring engineer, who takes steps to gain the degree she deserves by going to court and to convince a judge to grant her permission to attend night classes in an all-white school.  After receiving her degree, Jackson rises to the top of her field.
Who would love it: History buffs, feminists, or anyone who believes in equality for all races.
Why: This inspirational film on the groundbreaking moves these three African American women made for their race and gender is sure to awaken pride in the hearts of all Americans. Viewers will be able to enjoy the historical accuracy on the racial struggle and hidden story on the first Americans in space which the movie provides.
Who will hate it: People who enjoy fast-paced movies.
Why: While this is a motivational and moving movie about the fight for equal rights in the workplace, at points the story lags with complicated mathematical terms and dialogue. Moreover, the fight for equality is not a fast one.