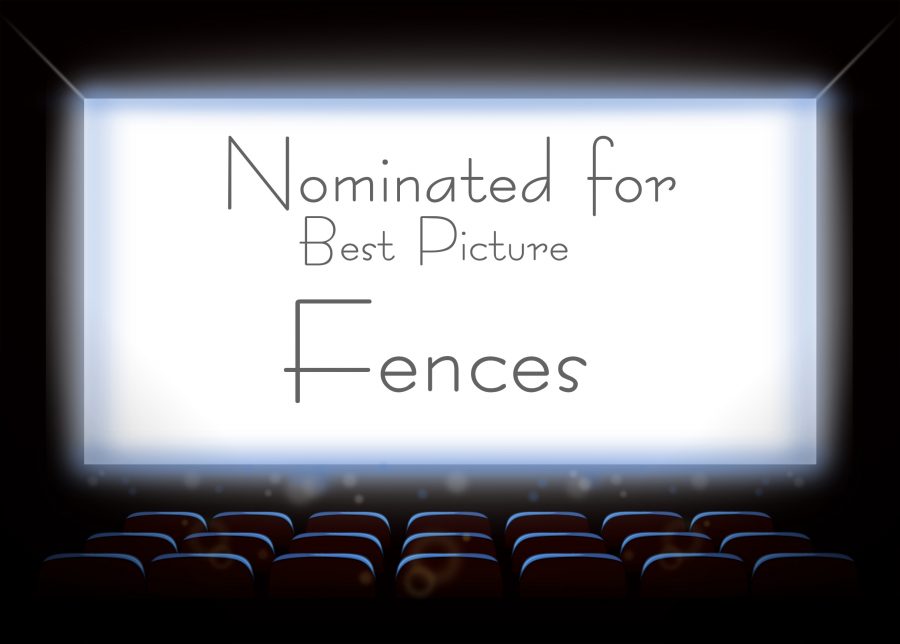 Review: Fences
February 21, 2017
Title: Fences
Rating: 4/5
Genre: Drama
Awards won/nominated for: Best Picture, Best Actor (Denzel Washington), Best Supporting Actress (Viola Davis), Best Writing Adapted Screenplay (August Wilson)
Summary: Troy Maxson (Denzel Washington) works in Pittsburgh as a sanitation worker in the 1950s. He once had dreams of being a professional baseball player, and played for the professional Negro league. He never made it to the major leagues, however, he was too old when they began allowing black players. Troy's failed dreams left him bitter, and he now seeks to crush his son's chance of a football scholarship, creating great tension within his family.
Who would love it: Lovers of cinema who long for a film which goes beyond the modern day blockbuster to a work of film filled with beautiful words.
Why: A film like this is rare nowadays, when most are remakes or sequels, or some scheme to make the most money. This film explores the art and poetry of language and it is a true work of art, one which anyone who appreciates art will enjoy immensely.
Who will hate it: People who do not look for depth in their film, but prefer mindless entertainment.
Why: This movie cannot be watched passively, it requires the viewer's full attention for the duration of the film and it will hit deep with most anyone. It is not a good choice for someone looking for a light watch.