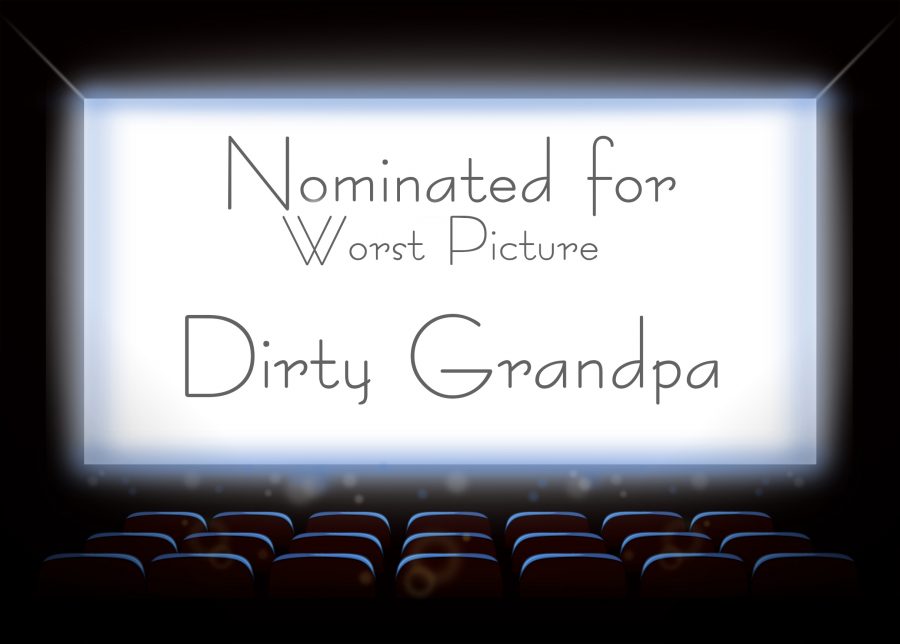 Review: Dirty Grandpa
February 23, 2017
Title: Dirty Grandpa
Rating: 2/5
Genre: Comedy
Award won/nominated for: Worst Picture, Most Egregious Age Difference Between the Leading Man and the Love Interest.
Summary: Dirty Grandpa is a comedy including Zac Efron and Robert De Niro. The movie follows a young, good-looking man, Jason Kelly, getting ready for marriage. Jason has become very serious over the years with his girlfriend and focusing on work.  His grandpa, a very laid-back and ready-to-party kind of guy, comes to "free" him from his relationship by taking him out to party.
Who would love it:The movie speaks to a young and wild audience. Young audiences, including high school and college students, would enjoy the film.
Why: Young audiences will relate to the big party scene and find the humor funny.
Who will hate it: More mature people, and those who do not enjoy raunchy humor.
Why: Throughout the movie, there are many sexual innuendos that are just gross, and overall not funny. They also make many offensive jokes about rape and race. Dirty Grandpa sounded like a funny movie idea, but it is ruined by inappropriate comedy. Most of the movie just causes uncomfortable situations that, in the end, are anything but funny.