2017 Oscars: Best Picture~ An Anthology
February 19, 2017
The Academy Awards are the biggest cinematic night of the year, and 2017 is no different. The buzz surrounding the hot movies of the year continues to flit around hallways and classrooms alike. Nine films, however, stand apart from the rest, and receive the biggest nod of them all with the nomination for Best Picture. The positive reviews flow constantly from the moment of the nominations' announcement, but how many people truly carve out the time to experience all these fantastic films for themselves? Over the coming week will be a rundown of this year's nominees for best picture.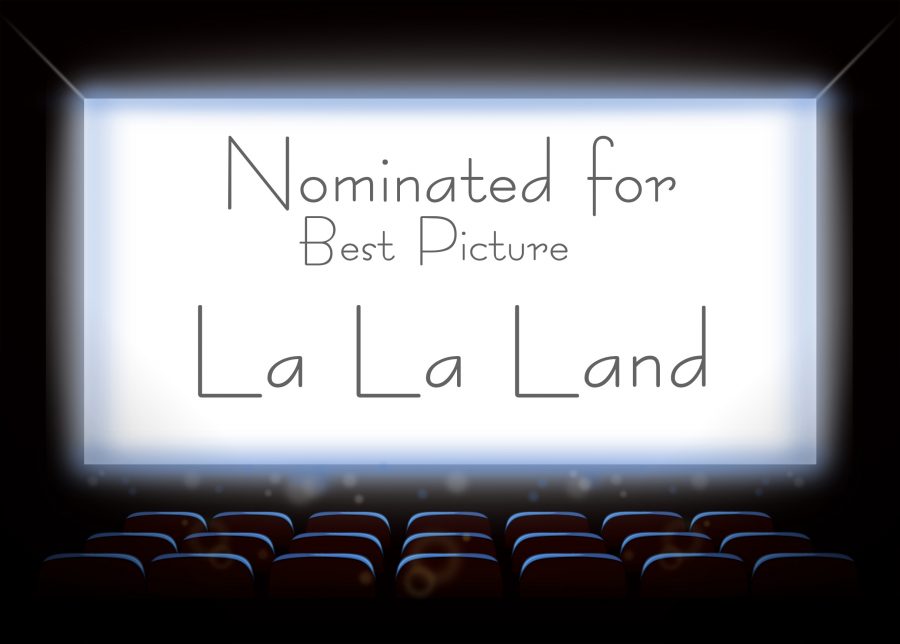 Review: La La Land
Title: La La Land
Rating: 4/5
Genre: Comedy/Drama/Musical
Awards won/nominated for: The film is nominated for Best Picture, Actor in a Leading Role (Ryan Gosling), Actress in a Leading Role (Emma Stone), Cinematography, Costume Design, Directing (Damien Chazelle), Film Editing, Music (Original Score), Music (Original Song) "Audition (The Fools Who Dream)" and "City of Stars", Production Design, Sound Editing, Sound Mixing, and Writing (Original Screenplay).
Summary: After repeatedly running into one another by chance, Mia and Sebastian come to find that they are more alike than they were initially inclined to believe. Surrounded by competitive , grueling nature of show business, both are trying to find fame in their respective passions; Mia (Emma Stone) endures countless failed auditions while Sebastian (Ryan Gosling) involves himself in anything remotely related to the dying sound of jazz. As the two fight for success, they find hope in one another's eyes, and it is not long before love finds itself simmering between the two. Through fall, winter, summer, and spring, the two walk down their own paths, facing successes and failures in both life and love along the way as they strive to achieve their dreams.
Who would love it: Anyone who loves flashy costumes, catchy music, romance, and of course the classic duo of Emma Stone and Ryan Gosling would love the film.
Why: Between the incredible costumes and the unique visuals, the entire movie is enthralling, lively, and incredibly entertaining to watch. The film puts both Stone and Gosling out of their traditional elements, which is a joy to see; filled with song and dance, it's a far cry from their usual romantic comedies. Although, Gosling playing the piano does bring back visions of his days as Noah Calhoun in Nicholas Sparks' The Notebook, which will have fans' hearts racing.  
Who will hate it: Those who don't particularly enjoy romance, predictability, controversial resolutions, or slow moving plot lines would probably not enjoy the movie.
Why: Since it is a romance above all, the movie has its moments of predictably and cheese. That being said, those who do not enjoy the traditional elements of romance would not find much pleasure in watching the film. Additionally, while some might be pleased with the outcome of the movie, it's safe to say that the nature of the ending, whether it was good or bad, is up for debate. Finally, though the pace picks up by the end, the movie does begin with an incredibly slow start, one which might lose the attention of some audience members early on.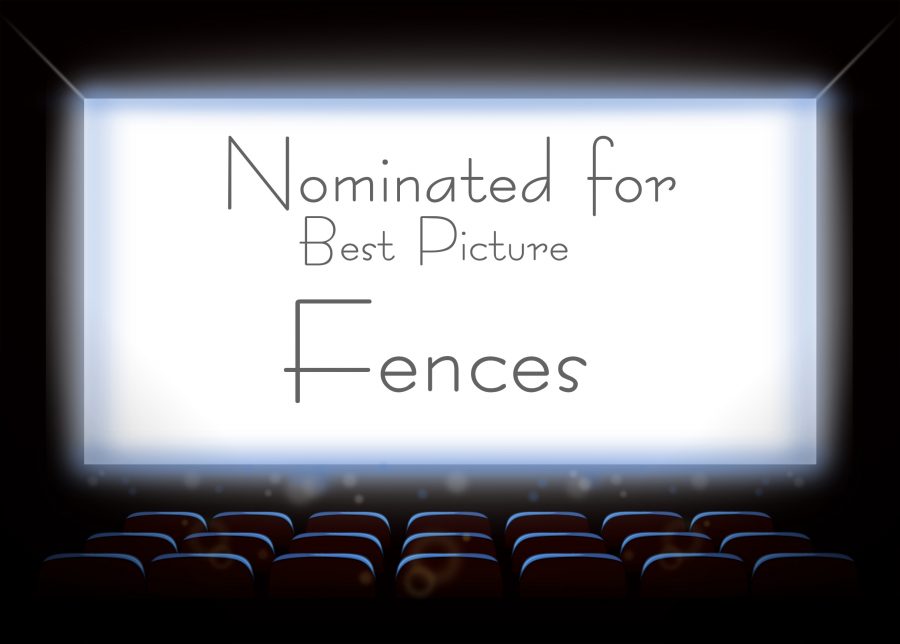 Review: Fences
Title: Fences
Rating: 4/5
Genre: Drama
Awards won/nominated for: Best Picture, Best Actor (Denzel Washington), Best Supporting Actress (Viola Davis), Best Writing Adapted Screenplay (August Wilson)
Summary: Troy Maxson (Denzel Washington) works in Pittsburgh as a sanitation worker in the 1950s. He once had dreams of being a professional baseball player, and played for the professional Negro league. He never made it to the major leagues, however, he was too old when they began allowing black players. Troy's failed dreams left him bitter, and he now seeks to crush his son's chance of a football scholarship, creating great tension within his family.
Who would love it: Lovers of cinema who long for a film which goes beyond the modern day blockbuster to a work of film filled with beautiful words.
Why: A film like this is rare nowadays, when most are remakes or sequels, or some scheme to make the most money. This film explores the art and poetry of language and it is a true work of art, one which anyone who appreciates art will enjoy immensely.
Who will hate it: People who do not look for depth in their film, but prefer mindless entertainment.
Why: This movie cannot be watched passively, it requires the viewer's full attention for the duration of the film and it will hit deep with most anyone. It is not a good choice for someone looking for a light watch.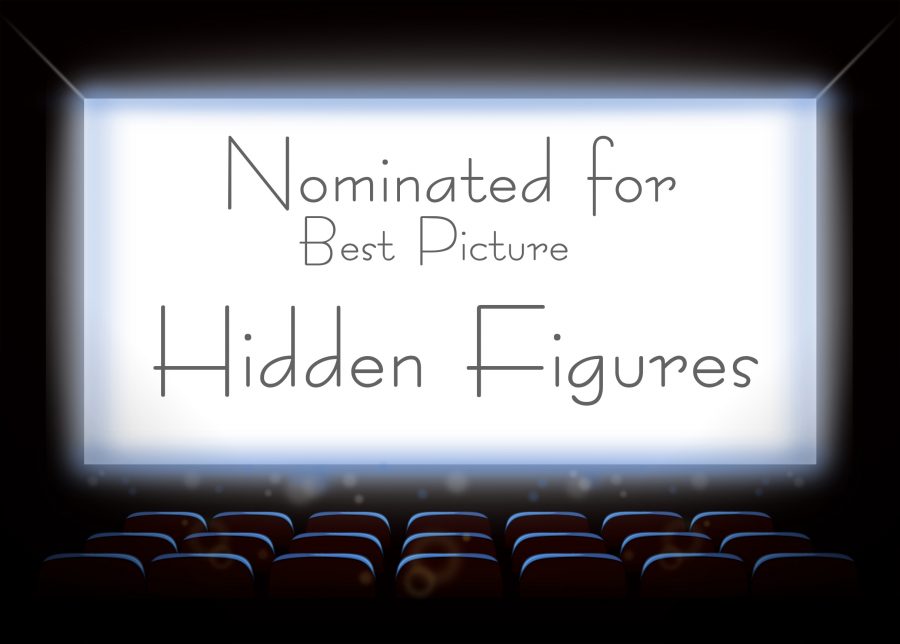 Review: Hidden Figures
Title: Hidden Figures
Rating: 4.5/5
Genre: Historical Fiction
Awards won/nominated for: Best Picture, Best Adapted Screenplay and Best Supporting Actress (Octavia Spencer)
Summary:  Hidden Figures, the untold story of three African American women working at NASA during the sixties, is based on the nonfiction novel by Margot Lee Shetterly.  The story mainly focuses on mathematician Katherine Johnson (Taraji P. Henson), who works as a "computer" in the segregated division of NASA. As the best mathematician in her field, for both the whites and blacks, she is promoted to work on Al Harrison's Space Task Group, which is dead set on beating Russia to the moon. As the first African-American to ever be on the team, man or woman, she is faced with racial prejudice.  With hard work and determination, Johnson creates an elaborate equation to guide astronaut John Glenn's capsule into a safe reentry from space. Meanwhile, Dorothy Vaughan (Octavia Spencer), the unofficial supervisor of the African American computers, strives to gain a position fitting of the hard work she does. When a new computer is added to NASA, the women's jobs as computers are threatened, and Vaughan takes action for her employees with a plan to cement their positions at NASA.  The final plot line revolves around Mary Jackson (Janelle Monae), an aspiring engineer, who takes steps to gain the degree she deserves by going to court and to convince a judge to grant her permission to attend night classes in an all-white school.  After receiving her degree, Jackson rises to the top of her field.
Who would love it: History buffs, feminists, or anyone who believes in equality for all races.
Why: This inspirational film on the groundbreaking moves these three African American women made for their race and gender is sure to awaken pride in the hearts of all Americans. Viewers will be able to enjoy the historical accuracy on the racial struggle and hidden story on the first Americans in space which the movie provides.
Who will hate it: People who enjoy fast-paced movies.
Why: While this is a motivational and moving movie about the fight for equal rights in the workplace, at points the story lags with complicated mathematical terms and dialogue. Moreover, the fight for equality is not a fast one.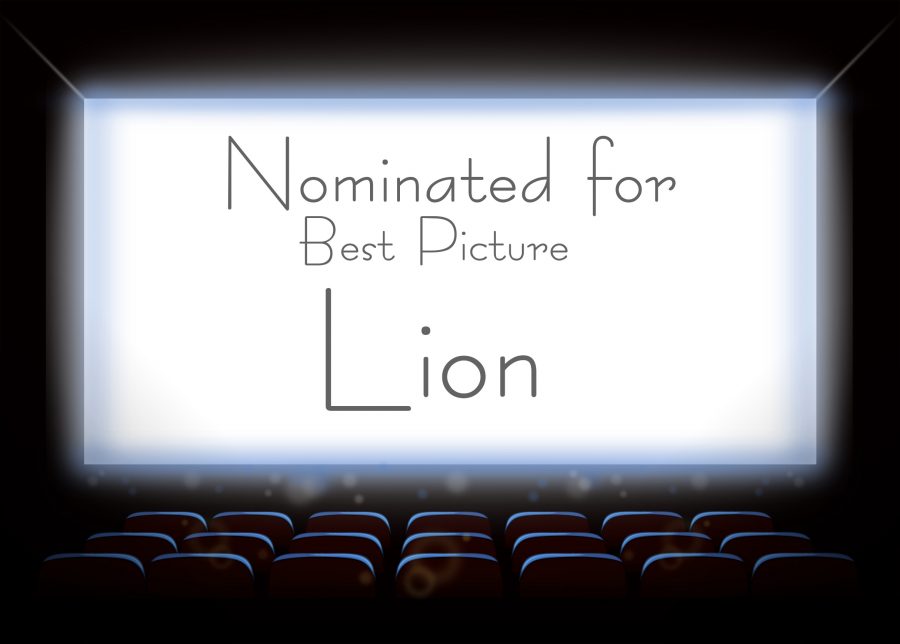 Review: Lion
Title: Lion
Rating: 5/5
Genre: Drama
Awards won/nominated for: Best Picture, Best Performance by an Actor in a Supporting Role (Dev Patel), Best Performance by an Actress in a Supporting Role (Nicole Kidman), Best Adapted Screenplay, Best Achievement in Cinematography, Best Achievement in Music Written for Motion Pictures (Original Score)
Summary: The story is based on a real-life account, which begins in Khandwa, India. Five- year-old Saroo is separated from his family after accidentally boarding a train, all while searching for his brother, Guddu. After getting off at the train station in Calcutta, thousands of miles away from home, a lost Saroo finds himself in a foreign city, which speaks a language he does not understand. Saroo is shuffled around the streets until he ends up at an orphanage. He is eventually adopted by a couple from Australia, where he spends the next 20 years of his life growing up in a loving home. Curious about his roots, the now 25 year-old Saroo sets out to find his family.
Who would love it: Those who love drama and appreciate heart-felt, emotionally moving movies.
Why: The film easily grasps the audience's attention, always making the watcher curious for what happens next. Viewers will also become quickly attached to the characters as the story moves, and the actors do a great job performing emotional scenes and prompting empathy from the audience.
Who would hate it: Those who cannot sit through long movies or do not like emotional scenes.
Why: The movie's run time is about two hours, which is over the length of the average movie (about an hour and a half). The movie goes in depth with Saroo's journey and those who are impatient may find it slow. Because the movie contains many heartwarming and emotional scenes, it is not a good choice for viewers that dislike a tug on the heartstrings. Those who watch Lion will truly care for the characters and experience the emotional roller coasters playing out in the scenes.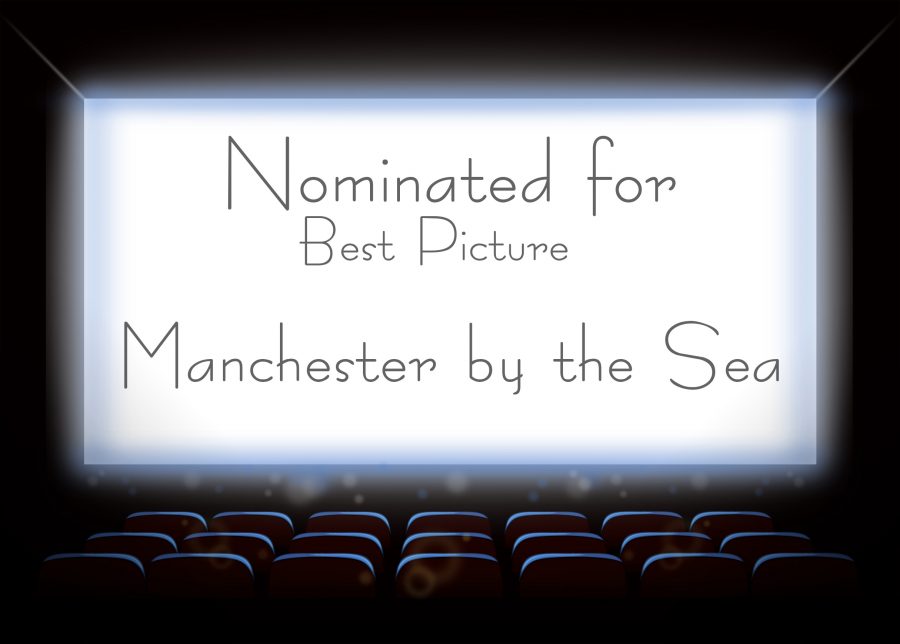 Review: Manchester By The Sea
Title: Manchester By The Sea
Rating: 3/5
Genre: Drama
Awards won/nominated for: Best Picture, Best Original Screenplay, Best Actor (Casey Affleck), Best Supporting Actress (Michelle Williams), Best Supporting Actor (Lucas Hedges), and Best Director (Kenneth Lonergan)
Summary:  Irritable and awkward handyman, Lee Chandler (Casey Affleck), is called from his sad life in Boston to his hometown after the death of his brother. Chandler is given custody of his 16- year- old nephew (Lucas Hedges), and holds the responsibility of arranging funeral plans. Through flashbacks, viewers learn of a terrible tragedy which molds Chandler into an uncomfortable person and explains why it is so difficult for him to take care of his nephew.
Who would love it: Lovers of emotional stories
Why: This movie screams heartbreak and unimaginable pain. Viewers can expect to develop a fiery pain in their throat throughout the duration of the film, as well as a feeling of  extreme depression. Manchester by the Sea is filled with sadness and pain which is hard to explain and is hopefully never experienced. Viewers will have a hard time wrapping their head around the tragedy and will go through a whole box of tissues.
Who will hate it: Lovers of action films
Why: This film in particular is very slow paced and emotional. Chandler is an awkward character who often spends far too long finishing sentences or gathering his thoughts. This movie is designed for viewers to notice that the main character has been heavily affected by an emotional tragedy by using a very anticlimactic plot. Therefore, the slow paced story would not sit well with those who love action.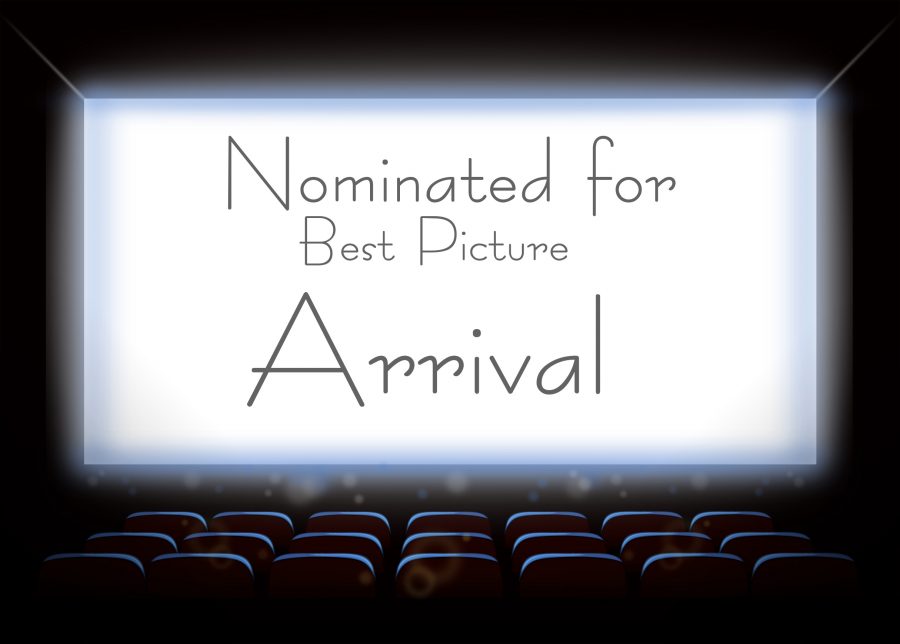 Review: Arrival
Title: Arrival
Rating: 5/5
Genre: Science Fiction
Awards won/nominated for: Best Picture, Best Director (Denis Villeneuve), Adapted Screenplay (Eric Heisserer), Best Cinematography (Bradford Young), Best Film Editing (Joe Walker), Best Sound Editing (Sylvain Bellemare), Best Sound Mixing (Bernard Gariepy Strobl and Claude La Haye), and Best Production Design (Patrice Vermette and Paul Hotte)
Summary:  A mysterious spaceship lands on Earth and a team of people are brought to investigate the Alien's intentions. The team leader is Louise Banks (Amy Adams), a linguistic, who tries to learn the alien's language in an attempt to save the world from global war.
Who would love it: Science fiction fans, as well as people who love complex movie plots.
Why: This movie is similar to Interstellar, in its complexity, yet far more entertaining. Arrival's main character is female, which is a refreshing change from usually male-dominated films of this genre. To be honest, Arrival feels like something Sigourney Weaver, science fiction feminist hero, would star in.
Who will hate it: Action-film fans and fans of simple flicks.
Why: Although Arrival is actioned packed.  There are not too many explosions and car chases so to speak. Arrival is also pretty complicated, so for fans of to-the-point movies, this can be a bit… boring.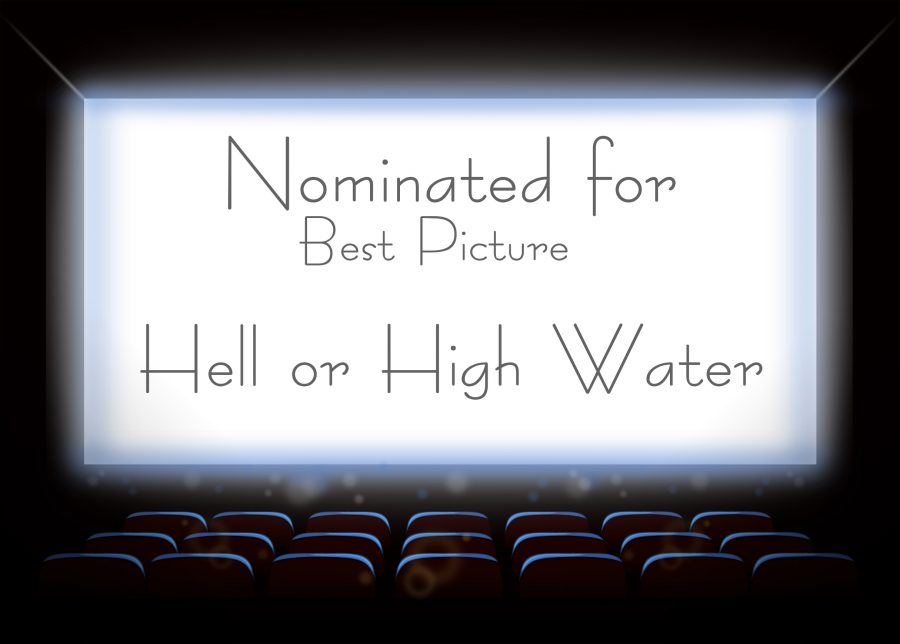 Review: Hell or High Water
Title: Hell or High Water
Rating: 4.5/5
Genre: Crime, Drama  
Awards won/nominated for: Best Picture, Best Actor in Supporting Role (Jeff Bridges), Best Original Screenplay, Best Film Editing
Summary: The movie centers on two brothers: Toby (Chris Pine) is a divorced father trying to make a better life for his kids while Tanner (Ben Foster) is a short-tempered risk taker. They rob branches of a Texan bank that are conning them out of their money, behind closed doors. Greedy bankers are planning to foreclose the brother's family ranch after the recent passing of their mother in order to make a profit. They are vengeful and plan to take back what belongs to them until they stumble upon the path of Ranger Marcus Hamilton (Jeff Bridges), who is seeking one last victory before his retirement. The three eventually face off in a final showdown which will determine who will come out on top; the law or two family rooted brothers. Hell or High Water is a western thief film that portrays an intriguing narrative of two anti-hero characters audiences feel conflicted for rooting on.
Who would love it: Audiences who want to see a good, old-fashioned western heist movie with a compelling narrative and interesting characters.
Why: This is a western film down to the tee. As mentioned in the summary, this film has a compelling narrative. Toby and Tanner Howard are responsible for rouge crimes, yet they are morally rooted characters. They are robbing banks because of the bank's corruption and how they wronged them, so does this justify their actions? Here is the question viewers will be asking themselves throughout the duration of the film. A particular film like this one is definitely for audiences that like to be constantly guessing until the very end and beyond. The acting in Hell or High Water is phenomenal; Chris Pine and Ben Foster pull off perfectly charming southerners and Jeff Bridges plays the perfect cynical Texan. The last half hour of the movie is worth the price of admission and will have audiences thinking about it outside of the theatre.
Who would hate it: Audiences that dislike slow films, western settings, or Jeff Bridges.
Why: Hell or High Water could drag at times as unnecessary scenes that felt irrelevant went on longer than they needed to and failed to further the story. It would have been nice to have these pointless moments cut from the movie so the focus could stay on the central elements of the plot. Also, the film would focus on uninteresting characters for longer than necessary which did not hurt the movie a lot, but it became more apparent as the run time went on. It is important to mention that Jeff Bridges is Oscar nominated for his role in this movie as Ranger Hamilton. Audiences should go into Hell or High Water knowing what to expect from Bridges' performance since he tends to play the same archetype in all of his features. If people enjoyed his performances in The Big Lebowski and True Grit, they will enjoy it in Hell or High Water too.
Review: Hacksaw Ridge
Title: Hacksaw Ridge
Rating: 4.5/5
Genre: War, Drama, Biographical, Historical
Awards won/nominated for: Best Picture, Best Actor (Andrew Garfield), Best Director (Mel Gibson), Best Film Editing (John Gilbert), Best Sound Editing, Best Sound Mixing.
Summary: Hacksaw Ridge is the true story of a soldier during World War II , named Desmond Doss (played by Garfield). During the bloodiest battle of World War II, he was able to save 75 men without firing any gun. For the entirety of his time on the front lines of the war, he never carried a gun. He was an army medic and felt that killing was wrong, even though he was at war. He was wounded by snipers and grenades, but that did not stop him from being a solider with his core values at heart.
Who would love it: Those who love war movies, historically accurate movies, or movies based upon faith or religion.
Why: The film attracts those who are interested in history, as it is centered on the true story of a war hero in World War II. It tells the story of a man who, despite being in one of the toughest situations one could be in, sticks to his beliefs and morals. He is able to make a positive impact in the war, by saving people's lives instead of killing others.
Who would hate it: Those who cannot stand gore and violence.
Why: The movie has been rated R for its intense war scenes, depicted very accurately to the original war itself. It has intense scenes of realistic and graphic sequences of war violence, including grisly and bloody images.  
Review: Moonlight
Title: Moonlight
Rating: 5/5
Genre: Drama
Awards won/nominated for:  Best Picture, Best Supporting Actor (Mahershala Ali), Best Supporting Actress (Naomie Harris), Best Director (Barry Jenkins), Best Writing Adapted Screenplay, Best Cinematography, Best Film Editing, Best Original Music Score
Summary: This movie chronicles the story of Chiron, a black man growing from adolescent into adulthood while struggling to find a place in the world and living in Miami, Florida. Chiron is shown through flashbacks as being bullied for his size, neglected by family and struggling heavily with his sexuality all while living in a crime-ridden neighborhood with his drug-ridden mother. The film is told in three different parts: childhood, adolescence and adulthood. As a whole, Moonlight captures the essence of life as a LGBT+ person of color. Moonlight shows the downfalls, highlights, lessons and adventures Chiron faces throughout his life.
Who would love it: Troubled adolescents, LGBT+ community, people of color, cinematography lovers.
Why: Moonlight captures the struggles  adolescents go through in their journey into adulthood, whether it be about their sexual orientation, race, family life or feeling accepted in any capacity. It is a beautiful film whim shows how everyone should look out for each other, no matter the gender, race or sexuality.
Who would hate it: Ignorant folk, cinematography haters, non-theatre people.
Why: Moonlight is loosely based on a play In Moonlight Black Boys Look Blue by Tarell Alvin McCraney. With theatre undertones and deep plot lines, it makes it difficult for a person who is not a fan of this this genre to enjoy.