Red Wing Revival?
Is Detroit still "Hockeytown?" Many are left asking themselves this question after the very poor performance of the Detroit Red Wings in every season after the 2014-2015 season (when coach Mike Babcock left and current coach Jeff Blashill took over).
It could be assumed the poor performance of the Detroit Red Wings was due to the new coach Jeff Blashill, but in Blashill's defense, the general manager Ken Holland has not provided Blashill with the players he would have needed in order to bring home a championship. Many Detroit fans are looking outside of the organization for any means of revival to the once flourishing dynasty that gave Detroit their nickname "Hockeytown."
A light of hope for the Red Wings may reside in Tampa Bay. Former Red Wings Captain and current Tampa Bay Lightning General Manager Steve Yzerman is rumored to be returning to Detroit. Yzerman's contract with the Lightning will expire after the 2018-2019 season. The reason the expiration of Yzerman's contract may excite Detroit Red Wings fans is due to many instances in which Yzerman has mentioned coming back to the Detroit Red Wings to try and rebuild the once great dynasty that he had known as a player.
"Me guessing, yeah, I think at some point in time he will be here," said former teammate and current Red Wings analyst Chris Osgood.            
This may be a great sign for Red Wings fans due to the close relationship and possible inside information to Yzerman. Yzerman's performance as the General Manager of the Tampa Bay Lightning was stellar considering the fact that in 2015 he received the NHL General Manager of the Year Award, being the first general manager in Tampa Bay's history to receive this honor.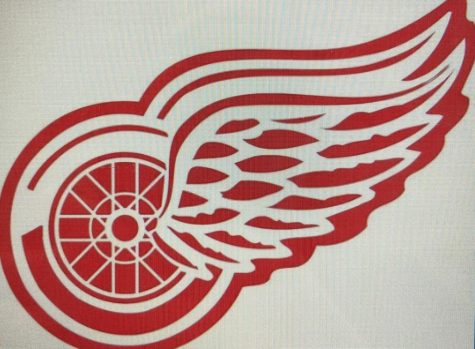 A second but fairly less certain piece to the Red Wings revival is the possible firing of current coach Jeff Blashill and hiring of former Chicago Blackhawks coach Joel Quenneville, also known as "Coach Q." As of November 6, 2018, Coach Q has been released from the Chicago Blackhawks, but will likely get hired soon due to his outstanding record as second-most-winning coach in the history of the NHL.
"If the move happens the wings will be back on their way to dominance," said longtime Chicago Blackhawks fan Tony Mestan.
Though the Red Wings are not doing so well at the moment, they may soon return as one of the greatest teams in the NHL.