Girls' Varsity Golf Focuses in on Regionals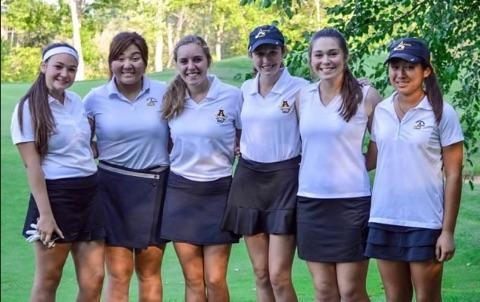 The Adams Girls Varsity Golf Team competed at the Rochester Invitational at Great Oaks Country Club on September 22.
The team did an outstanding job and placed 5th overall out of the 16 teams competing.
The team includes sophomores Alivia Hayes, Maggie Bailey and Julia Moran, juniors Katie Rourke and Andi Chalout, and Senior Sunji Nam.
"Not many girls play golf, it's a tight knit community so we're as close as a family can be," said sophomore Julia Moran.
With the season moving quickly, the girls hope to earn their first league win and place high at the regional championships on October 8.
"Golf is fun and easy once you know the secret," said Coach Dave Tulppo.
Leave a Comment