Football Players Getting Mullets
The end of October is an exciting time with Halloween, cold weather, and high school football playoffs. With playoffs comes the football team's tradition of ruining player's hair: This year, the players decided to get mullets.   
The tradition of changing hair has been a part of Adams football history. In recent years, teams have opted for mohawks (2016 and 2017), and frosted tips (2018). The players are hoping to make their haircuts worth it by making a run in the playoffs. However, the team hasn't made it past the divisional round in the past three years. 
"Before you guys looked just like any random kids, but now you guys are scary," said Mr Heely, who cut player's hair. 
Hopefully, this will prove effective when the team plays Utica Eisenhower on Friday, November 1st.
The mullet hairstyle that has been around since the 6th century according to Byzantine Scholar, Procopius. Back then it was termed the "Hunnic" look. And it was even mentioned in The Iliad according to History.com. It was also one of the first things noticed by colonists when they met with Native Americans. Mullets were brought into the mainstream in the 70s and 80s with many musicians rocking the hair style. The term Mullet was also coined in this time by the Beastie Boys, an American hip hop group.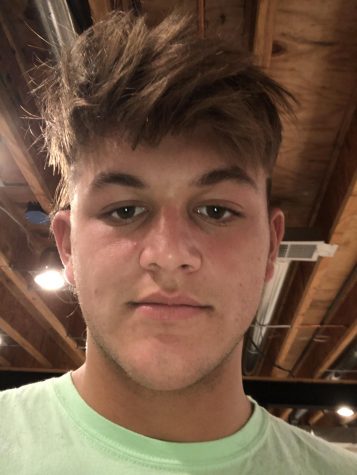 The mullet and what it has symbolized has certainly changed throughout the years. In the 1993 run of Superman comics, Superman was resurrected from the dead with a mullet, ditching his traditional short hair with the curl in front. However, in the 2000s the way the mullet was presented changed entirely, largely due to the 2001 film "Joe Dirt", in which the main character, of the same name, donned a mullet and explained it as "business in the front, party in the back". The film and subsequent films changed the aura of the mullet from the haircut of rockstars and Superman, to the haircut of rednecks and truck drivers. The mullet was actually banned in Iran because it was "un-islamic". 
The redneck image may have been what the football team had in mind when they chose the hairstyle, and hopefully it can help them win when they play Utica Eisenhower.