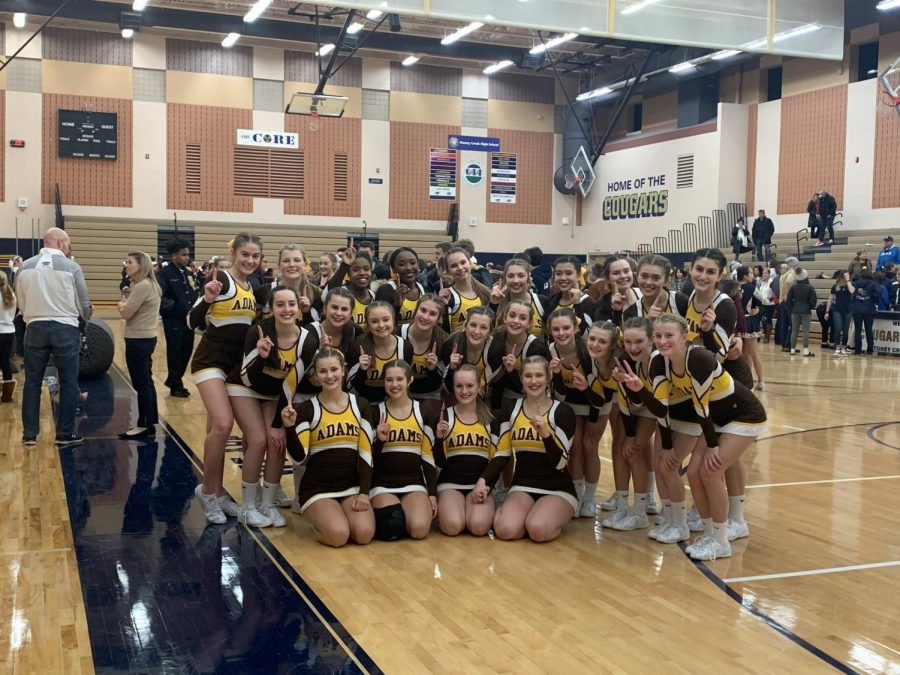 Holly Bondra
With a second place finish at the MHSAA State Finals, the Rochester Adams cheerleading team returns to the new season with hopes to reclaim its former victories. 
Rochester Adams Cheerleading successfully ended 2019 on top, winning the OAA Red League competition. The OAA League Competition is a span of three different competitions; OAA Red #1, OAA Red #2, and the OAA League Championships. To determine the place received at championships, an average of the placements achieved is taken.
Adams competed against Lake Orion, Stoney Creek, Troy Athens, and Rochester High in the OAA Red League division. Even though the lineup of teams was extremely difficult, the Highlanders conquered their division.
The Highlanders achieved the OAA League Title last year in 2019. This was the first ever League title in Adams cheerleading history, and the Highlanders are hungry to take the next League title.
"We're the defending League Champions, I wanted my team, and I to give it their all. Our strategy was to go out there and have fun, if mistakes happen, they happen, but I want my team to have fun while we are out there. We did what we needed to do, and we won," said senior Delaney Crowe.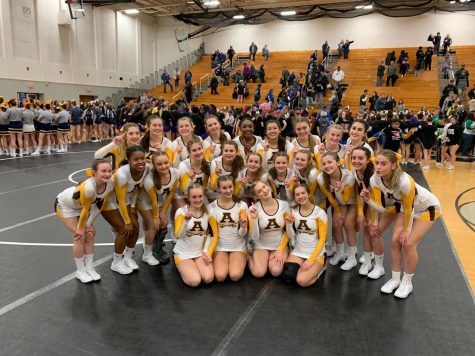 On December 18th, the Highlanders came up on top and won their first League meet of the season.
"We have high hopes this year. Winning that first league competition, it was very important and it gave us a taste of what winning feels like," said junior Maya Dalal.
The team currently remains undefeated and ended 2019 with many first-place medals.