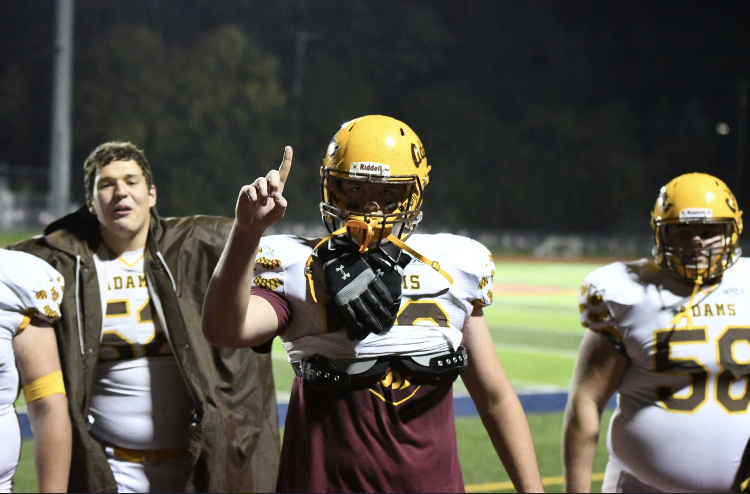 Anne Montour
Rochester Adams High School played Southfield A&T on Friday, October 18, 2019. This was a crucial game for both teams in the journey to keep playoff hopes alive.
It did not look good for the Highlanders in the beginning, as Southfield marched down the field and scored in three plays on the opening drive to go up 6-0 after a missed extra point. But the Highlanders answered right back with a one yard touchdown run by Anthony Patritto. At 6-7, Southfield fought hard but could not find the endzone again in the first half as the Highlanders picked apart their running game. Adams would score two more times in the first half with a 60 yard reception from freshman Parker Picot and a 21 yard run from Patritto putting Adams up 21-6 at halftime. 
"The offense exploded in the first half. I don't think we've ever started a game like that," said senior DB Zack Gross.
Mid-way through the third quarter, Adams kicked a field goal. The Warriors answered back with a 12 yard touchdown pass three minutes later. Another missed extra point put the score at 24-12 Adams. All was quiet until Carter Farris dove in the endzone for a 12 yard touchdown run. Adams lead 31-12, and Southfield answered back shortly with two yard touchdown rush. The 2-point conversion was successful, making the score 31-20. With four minutes left, the Warriors tried an onside kick, but it was recovered by Adams.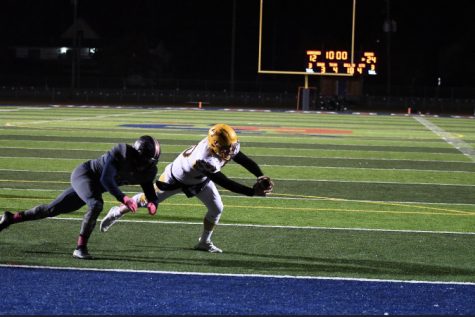 The Highlanders marched down the field and ran out the clock, punching their ticket into the 20 MHSAA Football state playoffs. The loss moved Southfield to 4-4, making them ineligible for the playoffs. This was not the first time the Highlanders had knocked a team out of play of contention, and it does not look like it'll be their last, as they seek to defeat cross-town rival Stoney Creek High School hopes of playoffs in the last regular season game of the year. 
"Stoney is not terrible, but we have our eyes set on bigger and better things than Stoney," said senior OL Cole Hannenberg.
It will not be an easy task as Stoney has a decent football program, but they have not played many teams with the talent and coaching that Adams has, but when they have, it did not go well.