A Highlander Heartbreaker
Students and parents packed themselves into the stands, anticipating a combative game between The Adams Highlanders and The West Bloomfield Lakers. The majority of the crowd was expecting to see Adams come out on top, but the team ended up falling one point short with a 17-16 loss.
Adams took the kick off and executed a drive highlighted with an exciting fake punt, which resulted in a successful first down. But it eventually had to give up the ball with a punt to the Lakers.
The Lakers then had a four and out drive due to a strong performance by the Highlander defense. The Highlander offense got the ball back, and capped the first quarter off with a 40 yard field goal ending the first quarter with a 3-0 lead.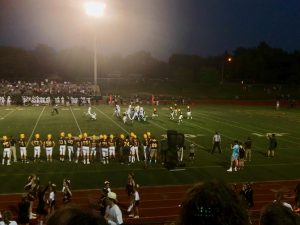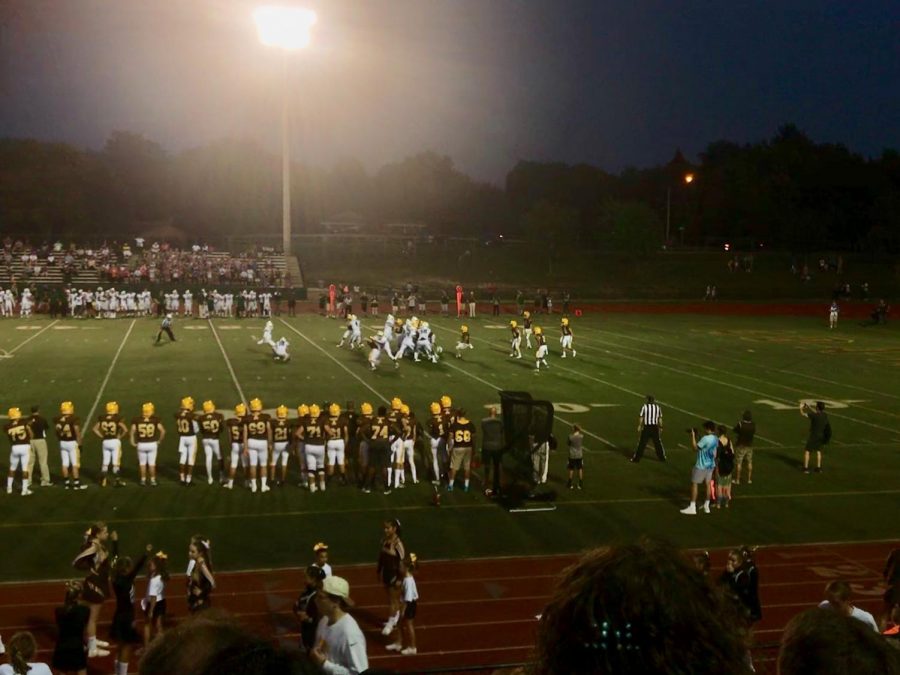 The second quarter was uneventful until the Lakers intercepted a pass resulting in a field goal, and ending the first half 3-3.
Adams kicked off to the Lakers starting the second half, but he Highlanders defense held the Lakers to at 4 and out. Shortly after, Adams quarterback, Zach Soldan ran a 50 yard keeper to move the ball down the field. Soon after, Nico Jackson scored on a run giving the Highlanders a seven point advantage; 10-3. The Lakers came roaring back with a strong drive, which included some impressive passing, and ended with a touchdown that tied the game 10-10.
In the fourth quarter, the Lakers started scored on a 90-yard touchdown, which put them up by seven points. A holding penalty and a recovered fumble set the Highlanders back, but they moved the ball down the field and scored a touchdown. Shortly after, Adams made the courageous call to go for the two point conversion and try for the win rather than kick the extra point; however, the Highlanders came up short.
The Lakers ran out the clock and ended a hard fought game by both teams; Lakers 17, Highlanders 16, making September 22 the Highlanders' first loss this season.
"Well, I mean, ultimately, you have to just do your job and don't change yourself just because something like that happens. The kids had a great effort, and they need to know we believe in them still. We're just gonna keep working on our basics and what our jobs are," said varsity football coach Tony Patritto.
Even though the team was disappointed, this was the push they needed to step up their game and work toward a League title.
"So basically, we're just working harder in practice, so we don't get another loss, and we're trying to kinda bounce back, so we don't have this happen again because it wasn't fun losing," said 11th grade student athlete, Nico Jackson, the day after the loss.