2018 Winter Olympics
Three Nigerian women made history this year. Carrie Russel, Audra Segree, and Jazmine Fenlator-Victorian makeup Nigeria's first olympic women's bobsled team. They will compete 30 years after Nigeria sent their first men's bobsled team to the Olympics. The three women will travel to South Korea to compete in the 2018 Pyeongchang Winter Olympics.
The opening ceremony of the 2018 Winter Olympics, dedicated to honoring peace, will take place on Feb. 9 at Pyeongchang Olympic Stadium. The games will occur at 13 different venus throughout the city over the course of the next 16 days. Athletes from around the world will compete in various events in 15 different sports.
"My favorite event in the Winter Olympics is figure skating. I like that people get together from all over the world to compete. It's a great way to bring all of us together as one," said freshman Jenna Efthyvoulidis.
Along with the traditional events, the Pyeongchang Olympics has expanded the winter games for the generations to come. New events are to be introduced at the 2018 Olympics in hope of engaging a younger audience and mend the gender divide. Mixed teams of men and women will now be able to compete in curling, alpine skiing, and a speed skating event.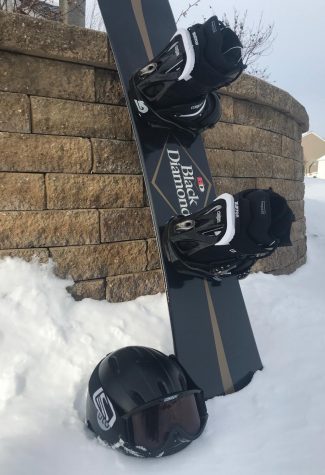 "I think it's really cool they're mixing teams up this year. It's really important to be inclusive, and this will be a really important step the games make for equality. Not to mention it'll be really fun to watch," said sophomore Emily Morris.
102 gold medals will be claimed because of these new additions, which is more than any previous winter games. Much like many aspects of the Pyeongchang games, the local Korean culture and traditions inspired the medals. The white tiger, Korea's guardian animal, also inspired the the mascot of the 2018 Olympic Games, Soohorang.
All these small details have been carefully thought about as South Korea is preparing for the Olympics. The world is watching closely as Pyeongchang prepares for a safe and fun Olympic experience. The city has faced a large amount of pressure due to tensions with North Korea and the alleged Russian doping.
Despite the extensive preparation, the excitement grows as the 2018 Pyeongchang Olympics near. The games are a time in which the world comes together as countries celebrate their greatest athletes and friendly competition. As the long-established tradition continues again, people around the world are feeling the anticipation of who will take home the gold.