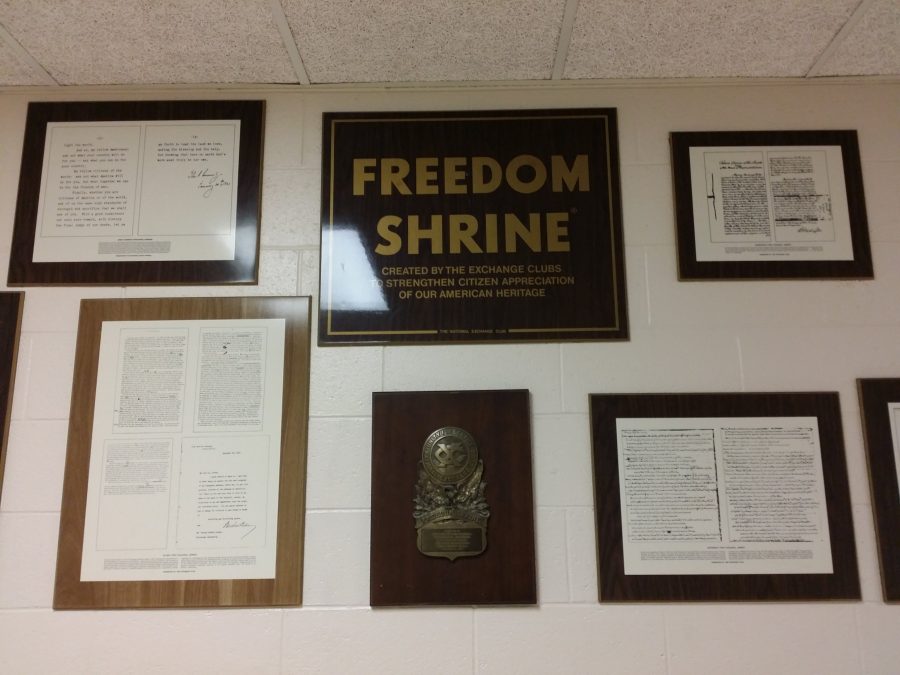 Photo by: Zachery Pierre
Donald J. Trump was sworn in as the 45th President of the United States on January 20. Trump was sworn in at approximately noon after Vice President Michael R. Pence. Trump's inaugural speech was shrouded in controversy; although most outspoken critics are from the left, the established right also has cause for concern. The reason? Trump's speech was about reviving the middle class instead of pandering specifically to the poor or wealthy.
"Today's ceremony, however, has very special meaning," said President Trump in the beginning of his speech, "because today we are not merely transferring power from one administration to another, or from one party to another — but we are transferring power from Washington, D.C. and giving it back to you, the American People."
This part of the speech served as an ultimatum to the establishment of the Democrats as well as the Republicans. The implication is if they do not strive to reform, they will be removed, thus showing that Trump will stop at nothing to eliminate as much corruption as possible. Despite picking a rather wealthy cabinet, Trump, in his speech, was trying to communicate to United States' citizens that he will keep them on their best behavior while he presides over their nation.
The Republican establishment, despite supporting Trump throughout the election ( he was, after all, the Republicans' nominated candidate in the presidential election), will have to recognize that Trump is going to be more populist than Republican. This means that he desires to support the interest of the common conservative rather than the uber rich.
"Every decision on trade, on taxes, on immigration, on foreign affairs, will be made to benefit American workers and American families," said Trump, confirming his stance as a president of the people.
Trump also touches upon the social unrest between progressives and conservatives which has been plaguing the U.S since the mid 1900s. The most recent dispute is over what can and cannot be said, who is and is not oppressed, and who should and should not be allowed to enter the country.
"We are one nation — and their pain is our pain. Their dreams are our dreams, and their success will be our success. We share one heart, one home, and one glorious destiny," said Trump.
The destiny which Trump speaks of is leading the world by example; he hopes other nations will look up to the United States again if his conservative policies go through, thereby reestablishing America as a world superpower.
Donald Trump's inaugural speech was meant to give the American people hope, hope that the people may relive the American power of the mid-twentieth century. Whether or not we will get this power back is for fate to decide. President Trump's words, however, are meant to hearten his supporters and reassure the skeptics that he is doing what he thinks is best for America; he is not influenced by what the career politicians, lobbyists, and special interest groups want, which is what is best for themselves.