The High-Fashion Plague Strikes Streetwear
Popular London-Based Skate Brand Palace is set to collaborate with fashion icon Ralph Lauren, with a full lookbook on the brand's instagram. The collection includes oxford shoes, a rugby jersey, a button down silk shirt with matching pants, a classic polo-bear sweater, and a corduroy jacket with matching pants.
This collection is highly anticipated and will be available on the brand's website and in-store at Palace's New York, London, and Tokyo locations. In addition, streetwear giant Dover Street Market, along with select Ralph Lauren retailers, will be carrying the line globally.  
"It looks very trendy; something I would definitely buy," said Adams junior Taylor Jackson.
This collection has a majority of streetwear enthusiasts very excited, but there are a few die-hard fans who are not in love with the idea of their skateboarding brand losing sight of its roots, and essentially selling out.
Similar to Palace's collaboration with Ralph Lauren, Supreme's collaboration with Louis Vuitton also drew its fair share of critics. Long-time fans of Supreme were disappointed with the Louis Vuitton collection because they felt that this officially marked the end of Supreme being an "underground" brand that is true to its skateboarding roots. Publications like the New York Times are a notable critic of the collaboration.
"Certainly, there will be those who find it essential to possess a piece of Supreme for Louis Vuitton. Odds are they won't be the passionate die-hards who line up outside Supreme's Lafayette Street flagship in Manhattan on Thursday mornings, waiting for the latest unhyped product to drop, the very consumers who keep the brand's cred alive," said Guy Trebay.
In other words, some passionate fans believe that Supreme lost its credibility by collaborating with Louis Vuitton, a brand that has nothing to do with the skate culture it is supposed to represent. They may feel the purpose of the Louis collaboration was to make a quick buck off of "hypebeasts", who are already ruining the culture they so dearly adore. Will Palace experience the same sell-out process that Supreme did?
There are some parallels that can be seen between these two different instances of a streetwear brand collaborating with high fashion brand. They both were moves to increase the scale of the brand, and in the end should be viewed as business moves over anything else. Although Palace seems to be following in Supreme's footsteps, Palace's collaboration with Ralph Lauren is in fact a smart move. Rather than having a line spanning across a variety of different products, from bags, to clothing, to accessories; Palace stuck to practical clothing items that are more appealing to the everyday skater.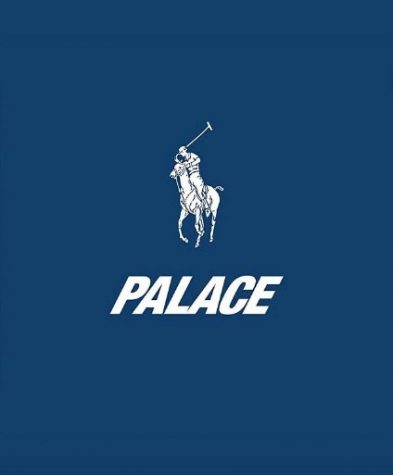 On top of the actual items in the line being more appealing, the brand itself, Ralph Lauren, has more of a connection to skate and street culture than Louis Vuitton does. Ralph Lauren has been a streetwear icon, as well as a high fashion one, through their Polo label. Polo's Snow Beach collection and unmistakable polo shirts hold a special place in the history of streetwear, reaching peak popularity in the U.S. in the 1980s and 1990s. It has been seen on rap groups like Lo Life and Wu-Tang Clan, both of which are closely associated with skateboarding culture.
Palace's collaboration with Ralph Lauren is a big deal in the streetwear community. Although some fans may see this as a "sell-out" move (similar to Supreme's collaboration with Louis Vuitton), Palace chose to collaborate with Ralph Lauren, a brand that has deep roots in the streetwear culture. This being the case, the collaboration seems less like a money-grab, and more like a true testament to street and skate culture.