EF-1 Tornado Strikes Rochester Hills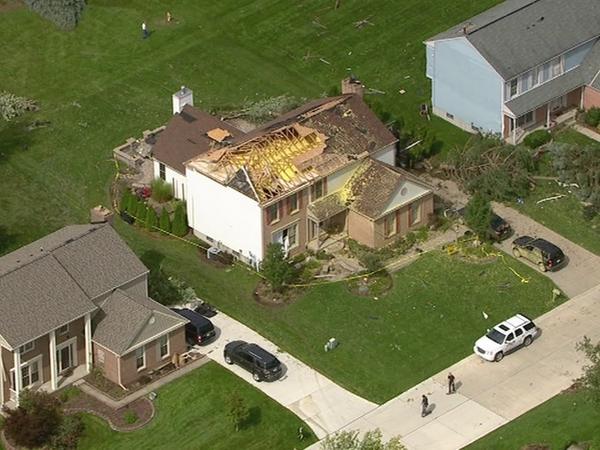 Citizens of Rochester Hills were ravaged by an EF-1 level tornado on September 21 around 6:30 AM.
The Rochester Hills Police Department reported that at least 30 homes were damaged near Dutton and Brewster road.
Adams sophomore Julian Benevides and his family were affected personally by the tornado.
"Pretty much the roof just came off and we're not able to live there for a couple of months," said Benevides.
The powerful storm reached wind speeds up to 90 mph and had a width of 150 yards with a 1.25 mile path.
Mr. Benevides is an insurance adjuster, but now he knows first hand the significant damage a tornado can cause.
"It's just part of the processes, and now being a victim, if you will, it's a little bit different than being an adjuster because now I'm like wow, this is a lot more difficult than I even realized," said Mr. Benevides.
In the midst of the crisis, support for the families affected is overflowing from the community in a true display of unity.
"It was amazing, I mean I cannot believe how many people asked to take care of the kids, take
care of the dog, and give us food," said Mrs. Benevides.
Though this tragedy is certainly an unfortunate incident, it is truly wonderful to see the community come together to help rebuild and support those affected.
"It does hurt to see some of your belongings damaged and destroyed, but it's just stuff and it can all be replaced," said Mrs. Benevides.
Leave a Comment