Adams Blood Drive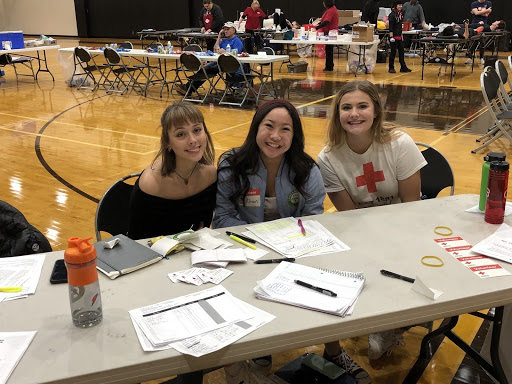 Blood drives have been the source for saving lives for many years, from simple accidents to cancer treatments. 
Thanks to the opportunity from The American Red Cross, students here at Rochester Adams High School were given the opportunity to donate blood on Friday, November 15th. 
"It's a great cause, gives a lot of people hope. Nobody really knows how much this helps people in need, and I just hope more and more people start donating," said senior and student council member Angie Grabovac.
Each student who volunteers gives one pint of blood, which can save as many as three lives. During the recent drive, sixty-six generous people decided to donate blood, accumulating to 198 lives saved. The amount of time it takes to give blood is very short, about 7-10 minutes. With only a little pain, this process is easy, quick, and open to almost everyone. Blood from the drive is taken by The American Red Cross and is processed, tested, and then distributed to hospitals all around America. The American Red Cross strives to keep a safe and clean environment for blood donors. 
"I decided to give blood today because I feel that it is not occurring enough, people are scared to get pricked by the needle and often that is why most don't. But I don't mind the needle and it's a great cause overall," said senior and student council member Connor Gage.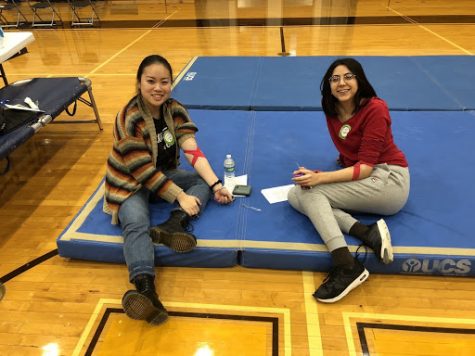 Donating blood is not happening enough, the blood donated is a necessary resource for hospitals everyday. Thirty-seven percent of the population can give blood, but only three percent actually do it according to a nurse working for The American Red Cross. These numbers need to be changed, more people should open their eyes to this great cause.