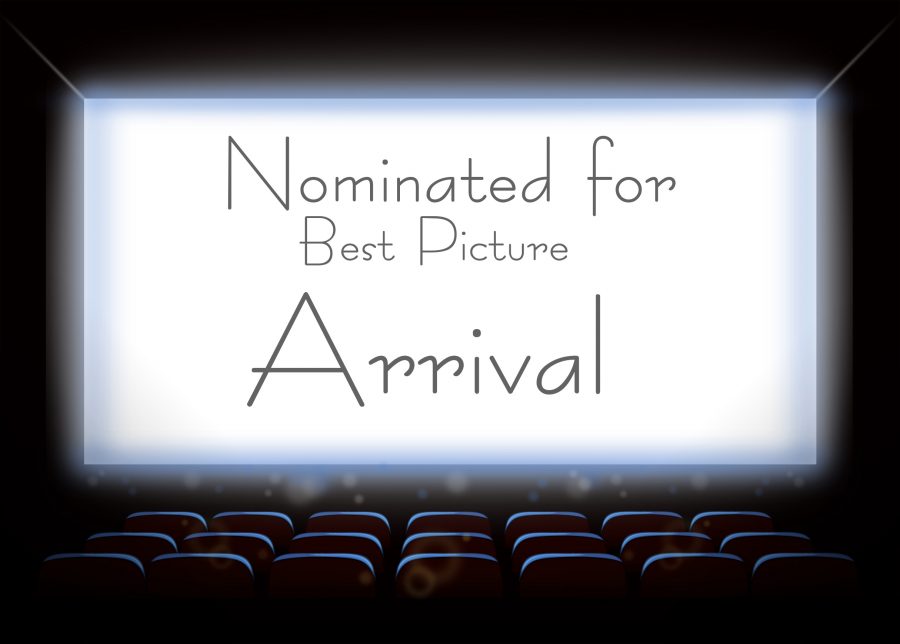 Review: Arrival
February 24, 2017
Title: Arrival
Rating: 5/5
Genre: Science Fiction
Awards won/nominated for: Best Picture, Best Director (Denis Villeneuve), Adapted Screenplay (Eric Heisserer), Best Cinematography (Bradford Young), Best Film Editing (Joe Walker), Best Sound Editing (Sylvain Bellemare), Best Sound Mixing (Bernard Gariepy Strobl and Claude La Haye), and Best Production Design (Patrice Vermette and Paul Hotte)
Summary:  A mysterious spaceship lands on Earth and a team of people are brought to investigate the Alien's intentions. The team leader is Louise Banks (Amy Adams), a linguistic, who tries to learn the alien's language in an attempt to save the world from global war.
Who would love it: Science fiction fans, as well as people who love complex movie plots.
Why: This movie is similar to Interstellar, in its complexity, yet far more entertaining. Arrival's main character is female, which is a refreshing change from usually male-dominated films of this genre. To be honest, Arrival feels like something Sigourney Weaver, science fiction feminist hero, would star in.
Who will hate it: Action-film fans and fans of simple flicks.
Why: Although Arrival is actioned packed.  There are not too many explosions and car chases so to speak. Arrival is also pretty complicated, so for fans of to-the-point movies, this can be a bit… boring.