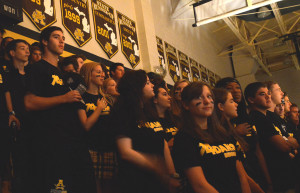 Dalia Barghouty, Opinion Writer

October 1, 2013

Filed under Opinion
Because of the recent initiation of Acts 320 and 321 by the Michigan legislature, the Pledge of Allegiance is now playing on Adams school announcements. The mandate, which was enacted in June of this year, states that students should be given the opportunity to recite the Pledge of Allegiance during...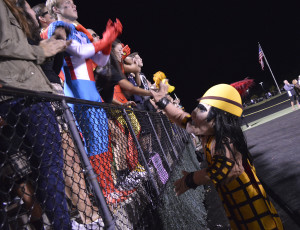 Abby Schaitkin, Opinion Writer

October 1, 2013

Filed under Opinion
The glaring lights welcome the fans of Rochester Adams High School as they rush to the front row of the bleachers at the football game. While the excitement usually levels off here for most schools, this is only the beginning for Adams. At this point the super fans emerge and the school spirit soars. At...